Allsee Expands Range of POS Digital Signage Displays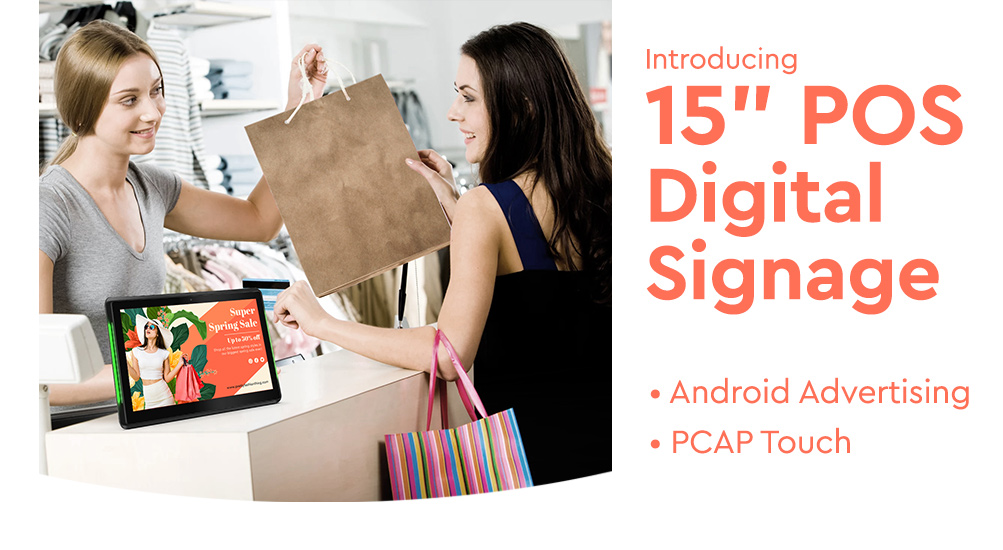 Allsee Expands Range of POS Digital Signage Displays
After the successful re-launch of our 10" POS Displays last December Allsee Technologies is delighted to add a 15" model to the range. With Standalone and Network PCAP Touch Screen versions available our range of POS Digital Signage Displays are the most versatile on the market.
These feature-rich screens are designed for commercial use with innovations such as;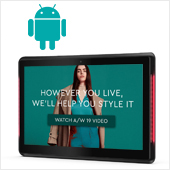 Integrated Android Media Player
As well as allowing the ability to update via USB Plug and Play or using our online CMS software you can also use a third party application if required.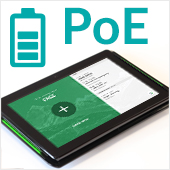 Power over Ethernet
This minimises the number of cables needed for installation as you can supply power and internet connectivity to the screen simultaneously. The POS Range use 48V passive PoE standard.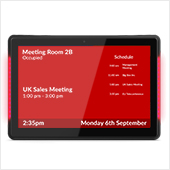 Meeting Room Booking Screen
The screens can be used in corporate spaces in conjunction with meeting room booking software utilising the LED frame as a room availability indicator.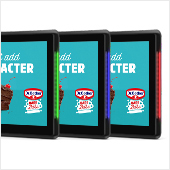 Multi Coloured LED Frame
The LED edges either side of the display can be red, green or blue. They can also be disabled completely if preferred.
No Integrated Battery
Unlike domestic tablets these displays are designed to be used constantly 24/7 so do not have built-in batteries and therefore last considerably longer.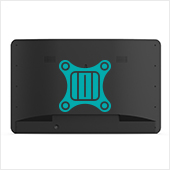 VESA Mounting Holes<
These displays have an integrated and secure screw based mounting solution on the rear for easy wall or stand installation, unlike domestic tablets.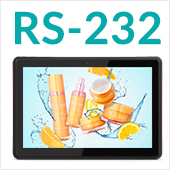 RS-232 Control
When paired with the appropriate software these screens can be used as a controller to send RS-232 commands.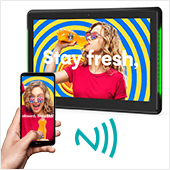 Optional NFC Integration
For projects that require Near Field Communication an internal module can be implemented for even more interactivity and engagement.
The 15" POS Android Advertising Displays and 15" POS PCAP Touch Screens are in stock now and available for immediate dispatch.
For the latest prices and special offers please click "Reply" to this email or give us a call on +44 (0)121 421 4458.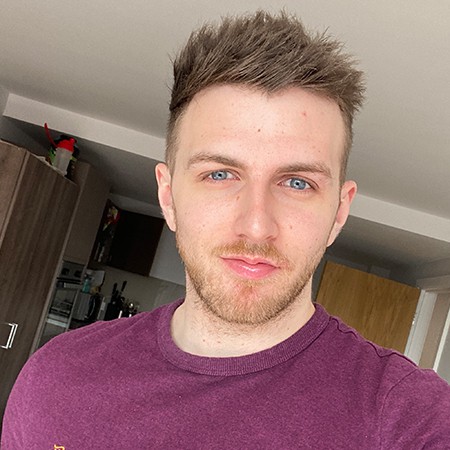 Tom Rock is a Marketing Manager for Allsee Technologies. His background is in Digital Signage and Graphic Design.