Allsee EU and Overseas Partners: Your Questions Answered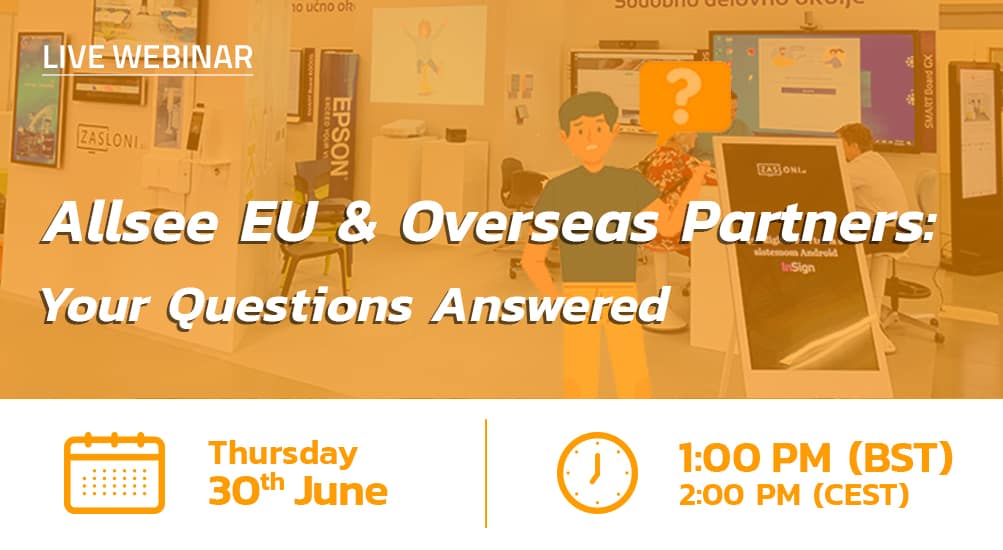 Allsee EU and Overseas Partners: Your Questions Answered
Allsee were established in the UK in 2007, and while our local digital signage partner network is extremely important to us, for the past decade we have dedicated more resources to helping our EU and Overseas partners to develop their businesses. Our non-UK partners have been integral to our continued growth over the past few years so we want to make sure that we are doing everything we can to support you.
There are common questions that we get asked, as well as specific challenges our non-UK partners face that we can help with, so we want to address these in our upcoming webinar.
Event Details
Date: Thursday 30th June
Time: 13:00 (BST)
Host: Thomas Fraser-Bacon (Marketing Director)
Key Speakers:
Guillaume Vandenberghe (Allsee Europe Managing Director)
Will Liu (Allsee Overseas Sales Manager)
Zoom Meeting ID: 835 4436 5848
Invite Link: https://us06web.zoom.us/j/83544365848
Agenda:
We'll be covering the following:
Breakdown of Allsee regional offices
Introduction of the Allsee Europe and Overseas teams
Frequently asked questions covering:
– Shipping
– After-sales and technical support
– Marketing assistance
– Extended warranties
– Quality control
– Payment and credit terms
Your questions answered – what challenges are you facing?
Alternatively, if you'd like to arrange a private one-to-one video call with your account manager, please don't hesitate to drop us an email at: webinar@allsee-tech.com.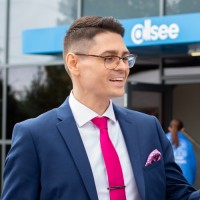 Thomas Fraser-Bacon is the Marketing Director for Allsee Technologies. His background is in Digital Signage and Product Design.