Advantages of dealing directly with a Digital Signage OEM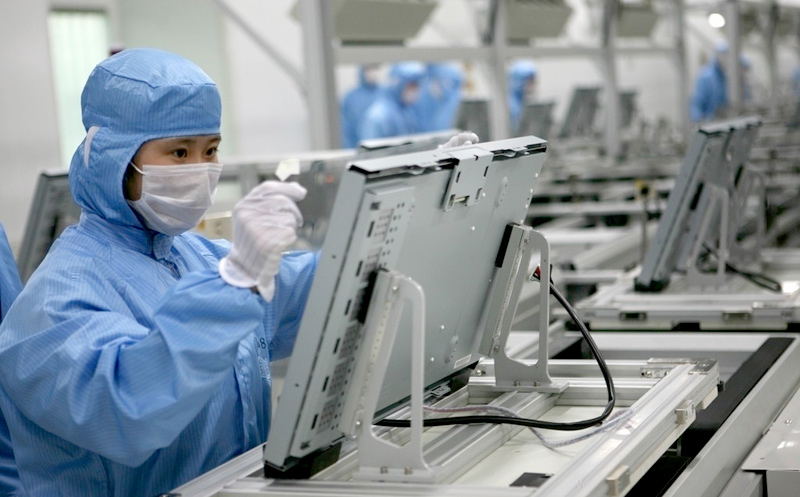 Advantages of dealing directly with a Digital Signage OEM
From technology to fashion, many of the products you know and use every day will have been produced by an Original Equipment Manufacturer. An OEM is company that has designed and manufactured the product they sell themselves. In researching OEM you might have come across the term ODM. This stands for Original Design Manufacturer. This kind of company will manufacturer a product based on a customer's design. They may sound similar but in terms of dealing with one or the other there is a huge advantage for those businesses that deal with an OEM.
Allsee is a UK based Digital Signage OEM. We design and manufacture commercial display products for digital advertising and marketing applications. As the OEM we have been involved with every step from the research and development to the manufacturing of all the products we sell; from our Android Advertising Displays to our impending PCAP touch screens with Dual OS. Our products are all built to a high quality specification but as we are the manufacturer we can be flexible if a reseller or distributor has a specific request to alter the product in any given way.
As the manufacturer we sell our screens through various distributors and resellers. Our company is set up and to accommodate and support our distributors the best we can, our company is not structured to sell to end users hence why no pricing appears on our website. Not only do our distributors get our amazing products they receive unbranded marketing materials, fantastic after sales support and free lifetime technical support for the products they purchase. As the UK branch of an OEM we can offer alterations that no other Digital Signage manufacturer can match, for example, take our Freestanding Digital Poster. If desired and ordered in a large enough quantity we can change the colour from black to white at no extra cost for our distributor. Don't want an aluminium bezel? Want an audio out port instead of an in port? It all starts with a phone call where we are more than happy to discuss any special requirements. The most common alteration requests we receive include client branding, incorporating networking and software options, bespoke internal air conditioning, enclosures and mounting options. Allsee is committed to building lasting relationships with those who sell our screens.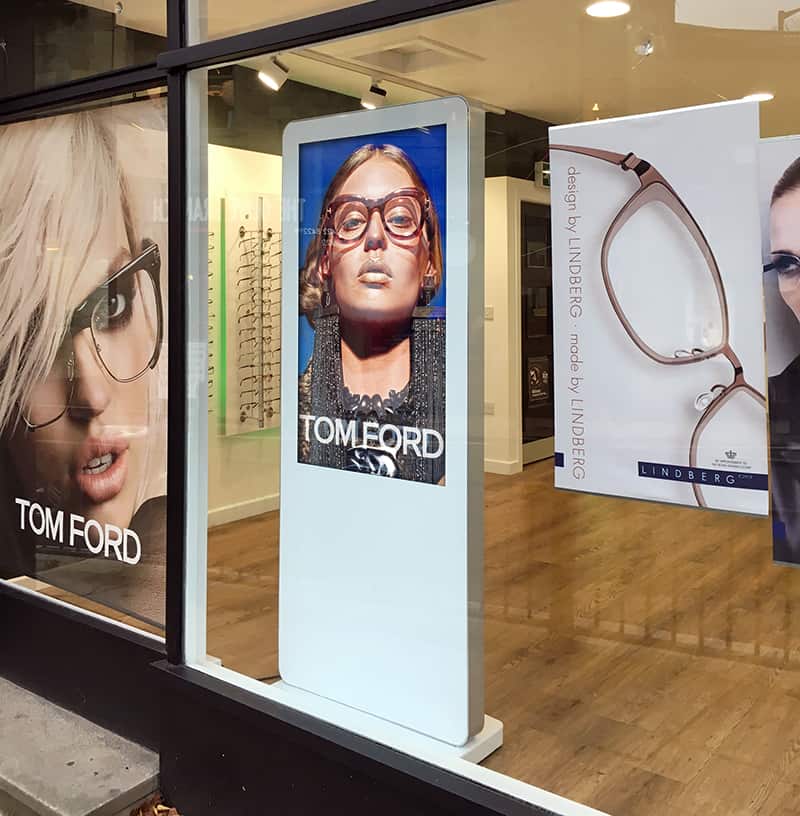 An example of one of our Android Freestanding Posters being customised.
From this point on it is with the responsibility of the reseller to add as much value to the screen as they can, this is what we refer to as a Value Added Reseller (VAR). There are multiple ways this can be done either by creating content for users, installing the Digital Signage and even taking over management of a screen or network. Creating an appealing package for customers that includes Digital Signage will make your business stand out.
Being an OEM, Allsee have the best knowledge available on our Digital Signage displays, from tiling Video Walls to calibrating Multi Touch Screens; we are experts in this field. As the manufacturer we are able to offer 3 year warranty on all our screens alongside lifetime technical support on all of the standard screens that we manufacture.
When distributing Digital Signage it is essential to build a good relationship with the manufacturer of your screen. Since opening our UK office in 2007 Allsee has grown because of our ability to provide and support a wide range of products to suit the market's needs, as well as the flexibility for certain projects when so required.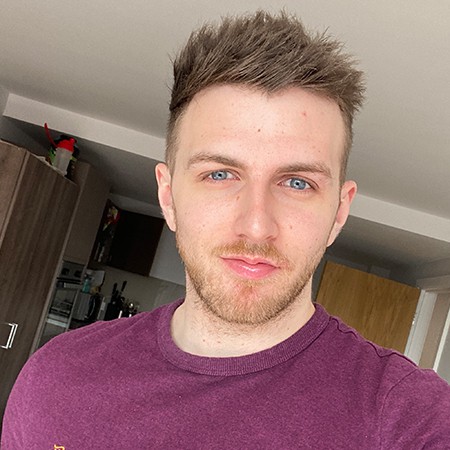 Tom Rock is a Marketing Manager for Allsee Technologies. His background is in Digital Signage and Graphic Design.