Why use a Digital Signage Original Equipment Manufacturer.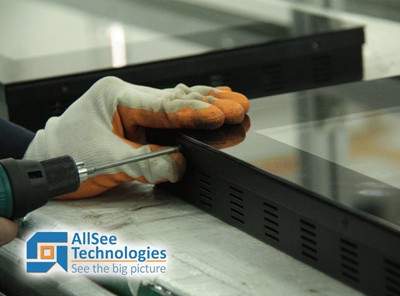 Why use a Digital Signage Original Equipment Manufacturer.
OEMs exist in most industries and digital signage is no exception. The versatility of the products and the size of the markets make this an attractive industry for manufactures.
Allsee Technologies is an original equipment manufacturer for LCD displays directed at the digital signage market. These products have a number of uses from displaying images as a digital poster to digital marketing and advertising applications.
Allsee Technologies' manufacturing technique is a well thought out, reliable and consistent process that has been perfected over the last 10 years. As the needs of the digital signage consumer change our products are required to evolve also. The design process for each generation of products begins with over 40 research and development engineers putting in the initial groundwork for the larger product development workforce of over 200 members of staff. After the developmental stage the proposed digital signage concept goes into production. Once assembly is complete the units are stored and are ready to be shipped.
It is at this point that Value Added Resellers (VAR), or distributors, purchase the unbranded digital displays that they require for re-branding. The re-branding process is for differentiation and market segmentation; they wish to appeal to an exclusive market. Examples of VARs include Armagard and LCD Enclosure. As well as selling standard models at highly competitive prices we can also offer a customisation service. The options for alterations are almost endless with the most common requests covering, colour changes, adding client branding, incorporating networking and software options, internal air conditioning, different screen inputs, enclosure and mounting options.
Another advantage of being an OEM is the knowledge we have of our products. As we manufacture the products we have an unparalleled understanding of how they work and the best pre-production customisation methods. OEM flexibility, adaptability and manufacturing ability are key requirements going forward in the exciting and rapidly changing market of digital signage.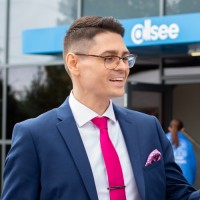 Thomas Fraser-Bacon is the Marketing Director for Allsee Technologies. His background is in Digital Signage and Product Design.