Why LCD Video Walls are becoming the most popular tool in Digital Signage.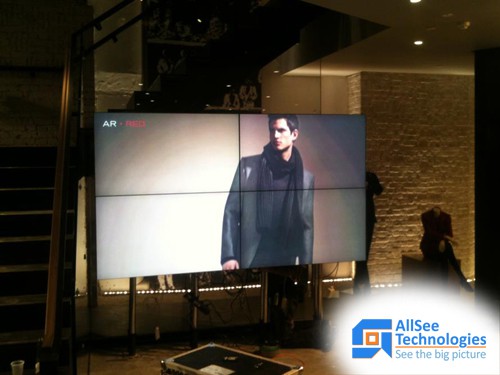 Why LCD Video Walls are becoming the most popular tool in Digital Signage.
These days you can't go to a shopping centre without seeing at least one LCD Video Wall. Contrast this to the state of play 10 years ago, when they were exclusive to high end retailers with enormous budgets. So why are they becoming so much more popular and how has the technology developed over the past decade?
We can begin to answer both of these questions by understanding that part of the reason LCD Video Walls are becoming increasingly popular is because the technology has developed so much in recent years. Much of their latest popularity can be attributed to the ever decreasing cost of LCD panels; as this is the main cost of an LCD Video Wall Display.
Not only were early LCD Video Walls an expensive venture but also a very technical one. Screens had to be installed next to one another and all linked up to a control box or PC in order to tile them into a single display. Developments over the last decade have meant that each LCD Video Wall Display now has a built in specialised PC board, allowing you to tile a multi screen display without the use of any external hardware. Another important development in recent years was Samsung's introduction of DID LCD panels in 2006 and their subsequent price drop thereafter. These are unique in that they offer many advantages over traditional LCD panels. For example, they are designed for constant use, have higher brightness, increased contrast ratio and colour saturation as well as an improved viewing angle.
As well as these advancements panel technology, much progress has been with regards to the reduction in bezel size; a feature fundamental to Video Wall Displays. Just 10 years ago a Video Wall would have had a 50mm bezel surrounding the image. We now manufacture LCD Video Walls with a total bezel size of just 5.7mm, creating a virtually seamless display. Falling prices and technological advances have lead to significant growth in the LCD Video Wall industry which in turn has resulted in numerous complimentary products. The LCD Video Wall Stand and bracket sector has experienced strong growth over the last few years and this in turn, has helped widen the appeal of LCD Video Wall Displays.
The increase in LCD Video Wall popularity can also be accredited to the fact that large LCD panels are still very expensive. Take for example a 4 screen LCD Video Wall made up of 46" displays, making a total diagonal measurement of 92" – would work out at much less than half the price of an 82" LCD display.
Now that the LCD Video Wall market is becoming easier and more feasible to enter, the variety of new and diverse applications is set to grow. For example many CCTV control rooms now have large LCD Video Walls as they provide greater control and more efficient use of space. Other environments where LCD Video Walls continue to flourish include night clubs, theatres, concert venues, lobbies, retail environments, street facing window displays and designer outlets.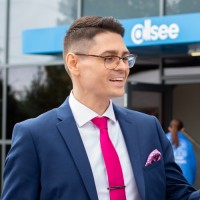 Thomas Fraser-Bacon is the Marketing Director for Allsee Technologies. His background is in Digital Signage and Product Design.