Why Digital Signage is so at home at the Airport.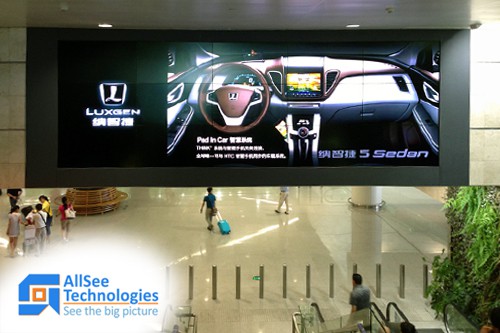 Why Digital Signage is so at home at the Airport.
It's no secret that Airports have always been a hot spot for advertising. As this area becomes more competitive, in terms of technology, it has become essential for advertisers to take advantage of using Digital Signage. Static printed advertising is fast becoming an outdated medium where there is such a strong Digital Signage presence.
The exceptionally high footfall of an international airport makes it a prime advertising location for hundreds of worldwide brands, which is why Digital Signage is being capitalized upon more frequently. Large international airports can have up to 100 million flyers pass though each year, what's more is that the nature of an airport constricts flyers to particular areas; increasing the influence and impact of any adverts. Airport media specialist Eye conducted a survey in which 52 per cent of people questioned say they have "more time to shop and browse at the airport than they do when they are on the high street". Airport shoppers have a more open mindset to purchasing as well as time that they wouldn't normally have to peruse potential purchases.
Airport advertising influences a considerable portion of the fragrance and beauty industries. In the same study, 53 per cent would not leave the airport without buying any fragrance and 60 per cent are more likely to buy a new brand of fragrance at the airport than anywhere else. Almost a third have also upgraded from their normal beauty and grooming products whilst at the airport, with a colossal 75 per cent continuing to use that upgraded brand upon returning home. There is simply no denying the influence that airport advertising has over flyers.
A variety of Digital Signage can be utilised for advertising. The most common are Digital Advertising Displays and LCD Video Walls. Digital Advertising Displays are regularly used to help potential customers confirm a last minute purchase. These are often mounted to, or built into, a merchandising stand or can be built into a separate freestanding module. LCD Video Walls are also common place in international airports; these help draw potential customers towards a display or shop and are used for their long distance and high impact effectiveness. These displays in particular are becoming increasingly frequent as their cost continues to drop substantially year on year. Another form of Digital Signage that is becoming more popular with retailers is Touch Screen Displays. Touch Screens now give retailers the scope to connect with their potential customers in ways that have never been possible. Instant tactile control keeps the dwindling attention span of the customer for longer, establishing a stronger communicational connection making for a more likely return on investment.
Advertising, however, is only one application for Digital Signage in an airport environment. Touch Screen Displays can also be used in an informative capacity, providing flyers with wayfinging instructions as well as tourist and travel information. Public maps can often be very large without presenting any additional information about the featured locations. Touch Screen Displays provide the potential not only to navigate and direct, but also inform the user on an interactive level. Another, more obvious, application for Digital Signage in the airport is digital flap displays – used to display flight timetables for both arrivals and departures. These Commercial Monitors are purpose built for this application and are much easier to update than traditional split flap displays.
As well as all the financial benefits of using Digital Signage in airports there is no doubt of the aesthetic value of high-end displays. The dynamic qualities of Digital Signage are very much in-line with the contemporary design of many modern airports. The most important goal, from both a retail and informational standpoint, is to enhance the flyers experience.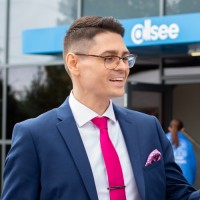 Thomas Fraser-Bacon is the Marketing Director for Allsee Technologies. His background is in Digital Signage and Product Design.