What Does the UK's COVID Roadmap Mean for the Digital Signage Industry?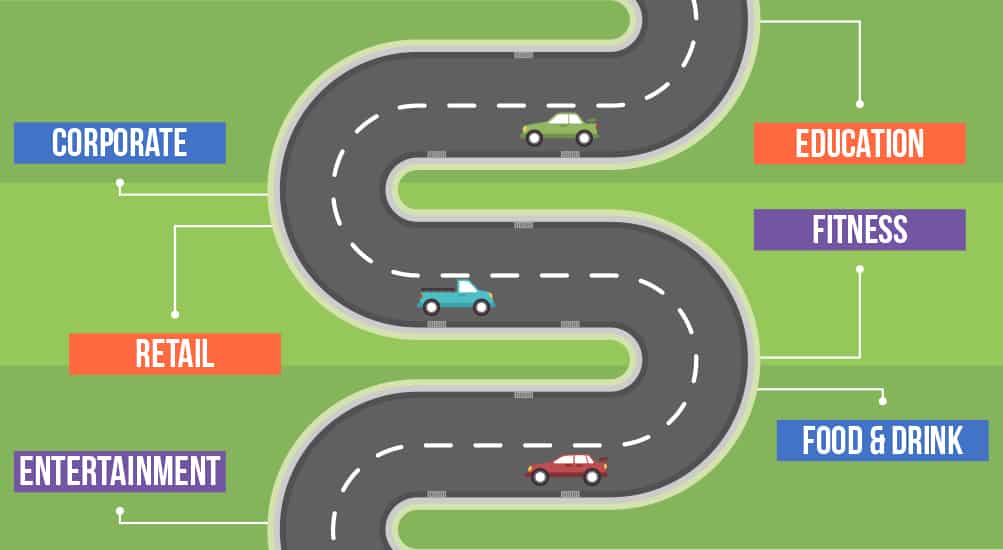 What Does the UK's COVID Roadmap Mean for the Digital Signage Industry?
Introduction
As the UK emerges from the most recent (and hopefully final) lockdown, a lot of businesses are starting to think about how they can prepare to reopen. For many businesses, digital signage could well be the key to their future survival and growth – but they might not be aware of this yet.
We want to help our partners plan their marketing activities around the best business types to target and when. To do this, we've outlined when different industry sectors will reopen and which products we think are most suitable for each.
After schools reopen on 8th March, there are fears that the virus will spread among pupils. This is why it's especially important for educational institutions to invest in the best possible solutions to stay COVID secure. Our Hand Sanitiser Advertising Displays enable schools to display eye-catching COVID messaging while also providing a contactless hand sanitiser dispenser. Perfect for reception areas and hallways between classrooms.
With almost a year of disrupted learning to make up for, it's essential that schools use every tool at their disposal to get pupils back on track. Inside the classroom, the educational environment can be significantly improved using our Interactive Touch Displays as a cost-effective smart whiteboard solution. Outside the classroom, our flagship Android Advertising Displays and Freestanding Digital Posters are ideal for broadcasting internal communications.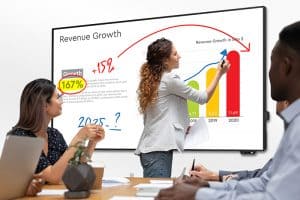 Although working from home has increased during the pandemic, many people will return to the office at least part-time when the stay at home rule ends on 29th March. As a result, a lot of businesses will be looking to improve productivity by digitally transforming their corporate spaces.
Allsee offers a whole host of solutions to help corporate spaces do exactly that. Our POS PCAP Touch Screens are perfect for meeting room booking applications, while our Interactive Touch Displays are an incredible presentation tool.  Collaboration can be further enhanced with our PushShare Dongle, which enables wireless screen mirroring at the push of a button. Finally, our Facial Recognition Thermometer Displays not only offer fever and mask detection, but can also be used as a secure checking in/out system with blacklisting functionality.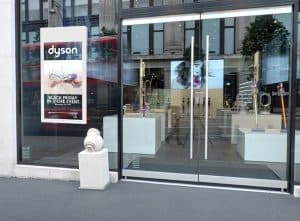 After months under lockdown, shoppers will be chomping at the bit to return to the high street and splash their cash when retail stores reopen on 12th April. From clothing shops to hairdressers, tattoo parlours to car showrooms, there's no doubt that this will be a big day for UK businesses. But will they be ready to welcome customers?
Even before COVID, businesses who hadn't invested in digital signage were already behind the game. Now competition will be even stiffer. If retailers want to survive, they need to capture the interest of passers-by with a High Brightness Window Display – such as our Hanging Double-Sided Window Displays. Once inside, our High Vibrance Advertising Displays are designed to ensure content will stand out even in the most brightly-lit spaces.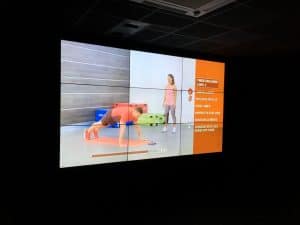 With 48% people reporting weight gain during lockdown1, gyms will be more popular than ever when they reopen on 12th April – but owners need to retain new customers by making sure they have a good experience.
Our LCD Video Wall Displays have always been a popular choice for enhancing group workout areas, which is sure to make a big difference when group classes restart from 17th May. Plus, thanks to their protective enclosure, our wall-mounted Android Advertising Displays are a great choice for broadcasting promotions and class schedules in this active environment.
With people sweating all over communal equipment, gyms have never been the most hygienic places. Now, thanks to the pandemic, people are hyper aware of this fact and will continue to be more concerned about cleanliness for years to come. Our Hand Sanitiser Advertising Displays solve this problem, as well as protecting gym-goers against COVID.
Almost every café, pub, and restaurant has a traditional a-board showing menus and special offers. When food and drink businesses reopen for outdoor service on 12th April, our Outdoor Digital A-Boards will really help them to stand out from the competition. Plus, when people can be seated indoors from 17th May, this fully portable solution can either be brought inside or left at the building entrance to entice punters.
It's also important to consider takeaways. Although this business type has been largely unaffected by COVID restrictions, when dine-in eateries reopen the competition be fierce. Business owners need to consider solutions like our High Brightness Window Displays to entice people in, with Digital Menu Boards to improve menu readability and reduce perceived wait time by up to 35%2 once inside. Our Self Service Kiosks are also vital in providing quicker service and saving valuable staff time.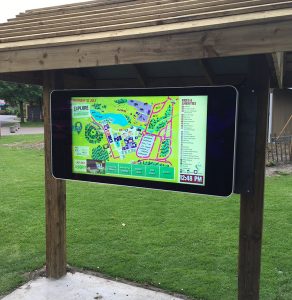 Outdoor entertainment venues have always needed striking signage to capture their audience's attention. With businesses like zoos and theme parks reopening on 12th April, they can hit the ground running by investing in our fully weatherproof Outdoor Advertising Displays and Outdoor Freestanding Digital Posters – both with optional touch screen upgrades available.
By 17th May, indoor entertainment venues can also reopen. For businesses like cinemas where people are in close proximity for long periods, establishing a sense of health and safety is crucial to drawing customers back in. For this, our Hand Sanitiser Advertising Displays are ideal. Another way to draw people in is by creating an engaging, interactive experience. Our PCAP Touch Screens or PCAP Touch Screen Kiosks are perfect for helping patrons navigate an exhibit at a museum, or find out more information about a performance at a theatre. The possibilities are endless!
Finally, the date that everyone is waiting for: 21st June, when all restrictions are set to be lifted. Given that our LED business has grown even during the pandemic, when events are back in full swing we're anticipating this market will explode. We offer a wide range of direct view LED Video Walls to suit any project, enabling events businesses to bring the wow factor to any space.
Conclusion
Over the coming months, businesses from every industry sector will begin to reopen. As they do, we'll see a boom in demand for all kinds of digital signage. No matter which industry sector you target, from education to retail to entertainment, we can support you with our unrivalled range of solutions and extraordinary partner support.
Set up a meeting to discuss your requirements in more detail!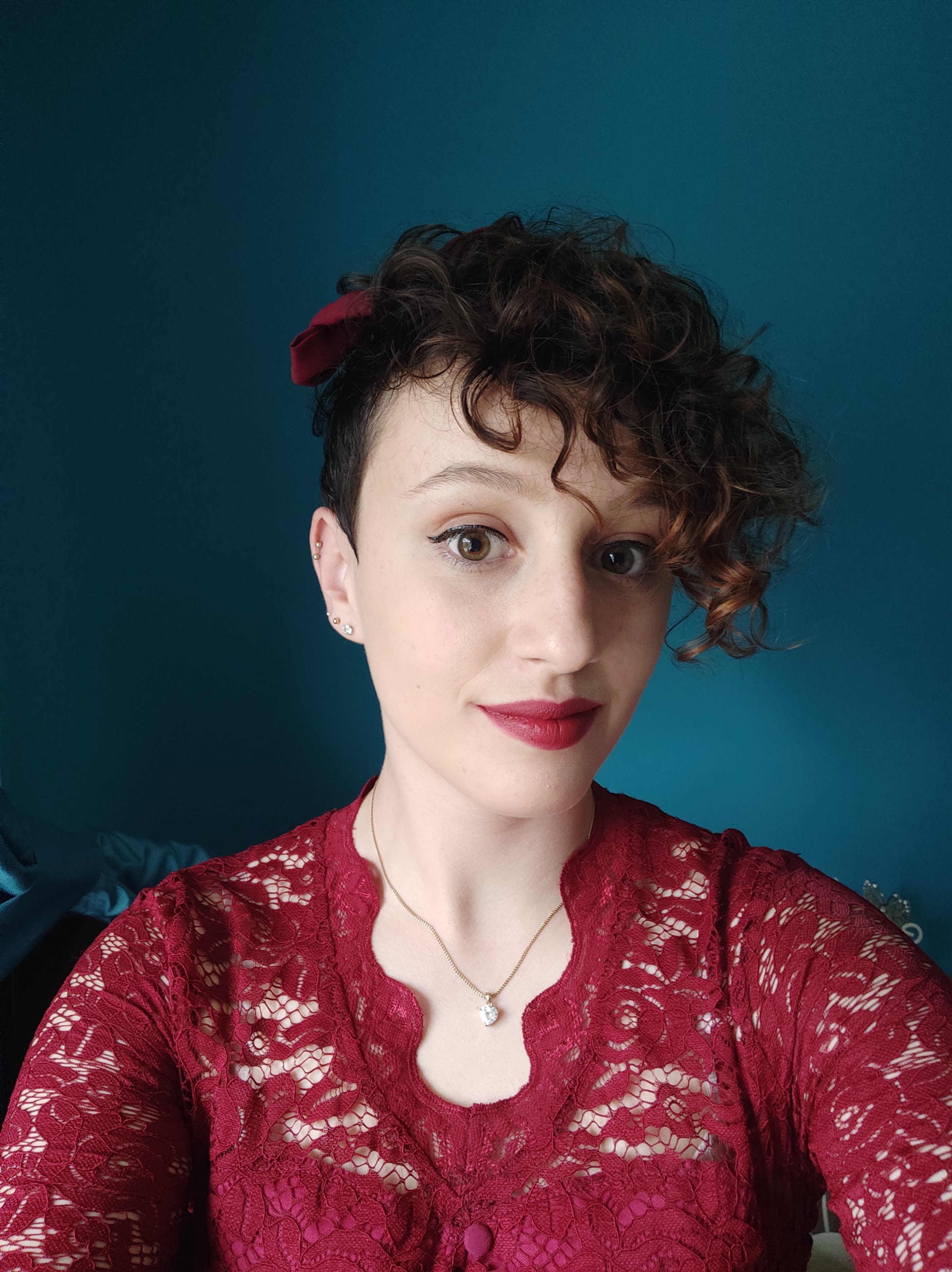 Chloe Weaver is the Digital Marketing Executive at Allsee Technologies.