The Next Generation of Outdoor Digital Signage A-Boards Has Arrived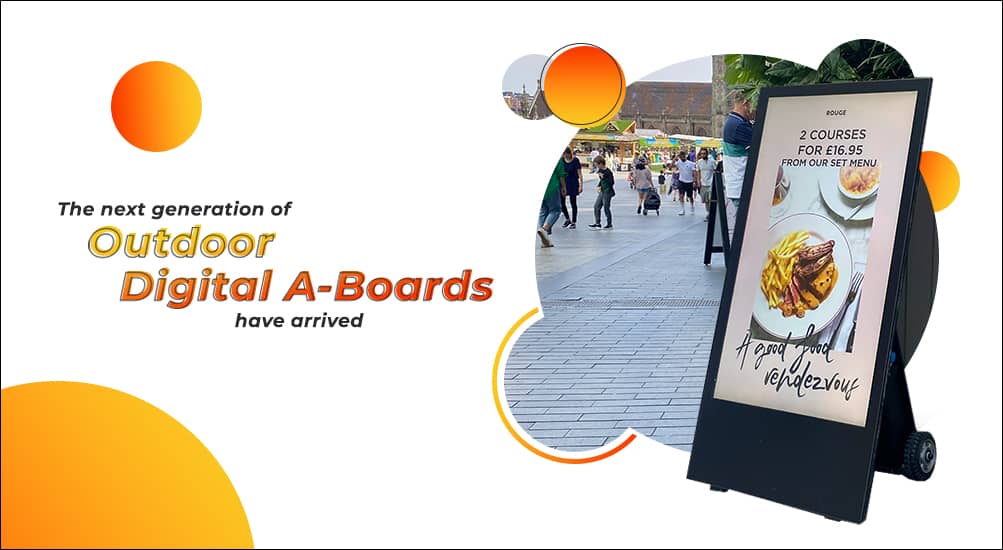 The Next Generation of Outdoor Digital Signage A-Boards Has Arrived
Since the launch of our innovative Outdoor Digital A-Boards a couple of years ago we have worked hard to continually improve this digital signage product based on customer feedback. The latest iteration arrives to our UK warehouse this week and is available to reserve now with the following upgrades;

High Temperature Panel
The new panel can withstand super high surface temperatures of 110⁰C with no blackening defects occurring.
High Temperature Paint
Improved high temperature paint is now used on the front face glass so even under prolonged exposure to direct sun there is no paint blemishes.
Wheel Lock Latch
On the underside of the unit a new latch has been added to avoid the wheel lock dragging on the floor when manoeuvred.
The Outdoor Digital A-Boards now also have a Wi-Fi aerial that can support 2.4GHz and 5GHz signals for greater convenience for users.
We have just received stock of the next generation of the Outdoor Digital A-Boards this week so don't miss out and secure yours today!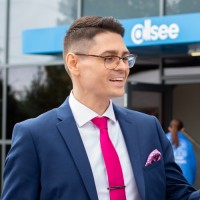 Thomas Fraser-Bacon is the Marketing Director for Allsee Technologies. His background is in Digital Signage and Product Design.