The A to Z of Digital Signage: P is for Plug and Play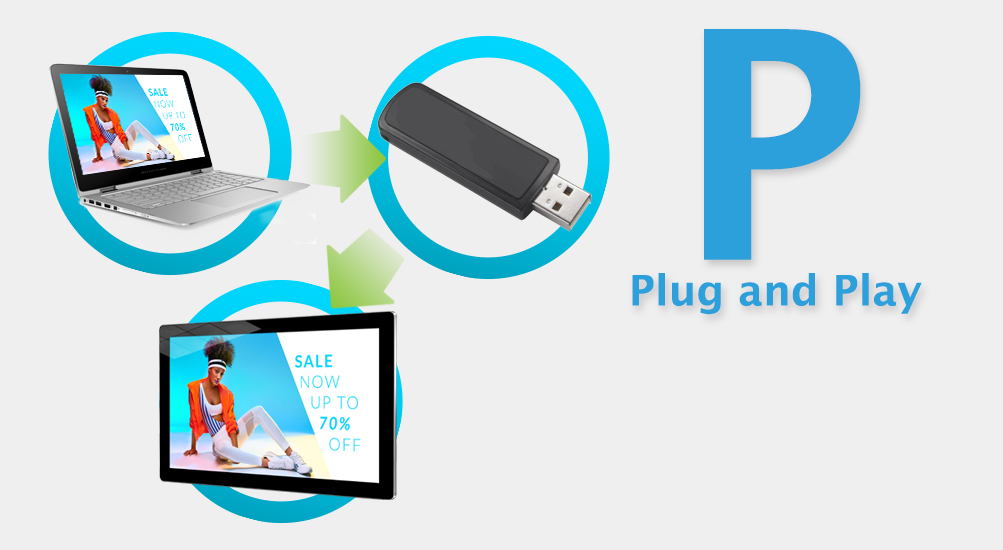 The A to Z of Digital Signage: P is for Plug and Play
Plug and play is defined by Lexico as "software or devices that are intended to work perfectly when first used or connected, without reconfiguration or adjustment by the user". Within the Digital Signage industry this term is used to describe commercial displays that have a built in media player that can be updated using a USB stick.
There are two key advantages to plug and play solutions; cost and simplicity. Unlike network solutions plug and play displays tend not to have a complicated piece of software associated with them. While some manufacturers opt for a system whereby content is uploaded via USB then a playlist created on screen using the remote control our plug and play screens are much more user friendly. They can either be updated by loading media files directly onto a blank USB stick then inserting this into the screen to copy over or by using our PC based scheduling software – allowing you to display different content at different times of the day.
When Allsee was established in 2007 commercial displays had been available on the market for a number of years, these were traditionally connected to an external media player that was updated remotely. We pioneered the USB updated plug and play solution due to how popular digital photo frames had become, and easy they were to use. In turn this increased the usability, and therefore the popularity, of Digital Signage in general. Since then our range of offerings has grown significantly but plug and play still remains a very popular update method due to how accessible it makes the technology.
Some plug and play displays are simple standalone units and don't have much flexibility or future proofing. Most of our plug and play products have the ability to be upgraded to a network solution, so they can then be updated remotely using our cloud based CMS software, without the need for any additional hardware. This type of flexible system is ideal for projects where expansion is important. For example a few screens for one location can initially be updated using a plug and play method then as the network of screens grows, potential across multiple location, these can be upgraded so they can all be updated over the internet from one central location.
To find out more about our various ranges of plug and play solutions­­­ get in touch with us today on +44 (0)121 421 4458 or email info@allsee-tech.com.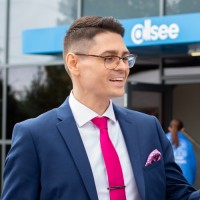 Thomas Fraser-Bacon is the Marketing Director for Allsee Technologies. His background is in Digital Signage and Product Design.