Digital Signage Webinar – My Signage Portal: New User Interface and Features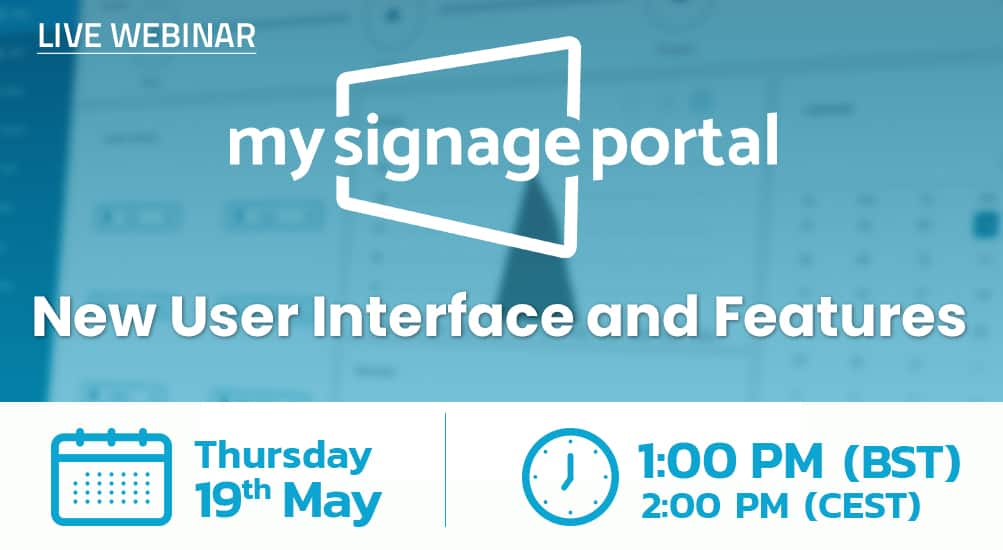 Digital Signage Webinar – My Signage Portal: New User Interface and Features
Update: A recording of the webinar is now available to view here;
Over the past year we have released a brand new user interface for our digital signage content management system, My Signage Portal, as well as adding a host of new and exciting features.
We understand that a lot of our partners are still unfamiliar with this UI so we want to invite you to join our upcoming webinar where we will explore the endless capabilities of My Signage Portal as well as delving into all of the new features. Learn how your customers can take full advantage of this system, as well as gaining complete confidence about the platform, with a full live demonstration.
Don't miss out and learn how you can take your projects to the next level with My Signage Portal
Event Details:
Date: Thursday 19th May
Time: 1:00pm – 2:00pm (BST)
Host: Thomas Fraser-Bacon: Marketing Director
Key Speaker: Dean Hancox: Lead CMS Support Advisor
Zoom Meeting ID: 841 4080 0477
Invite Link:  https://us06web.zoom.us/j/84140800477
Agenda:
Don't miss out on the following topics:
Brief overview of Allsee's all-in-one system
Recent updates and features of My Signage Portal
Breaking down and exploring our new user interface
A complete run-through with guidance on demonstrating software to customers
Upcoming and potential new CMS features
Question & answer session
Alternatively, if you'd like to arrange a one-to-one call about this with a member of our team, please don't hesitate to drop us an email at: webinar@allsee-tech.com.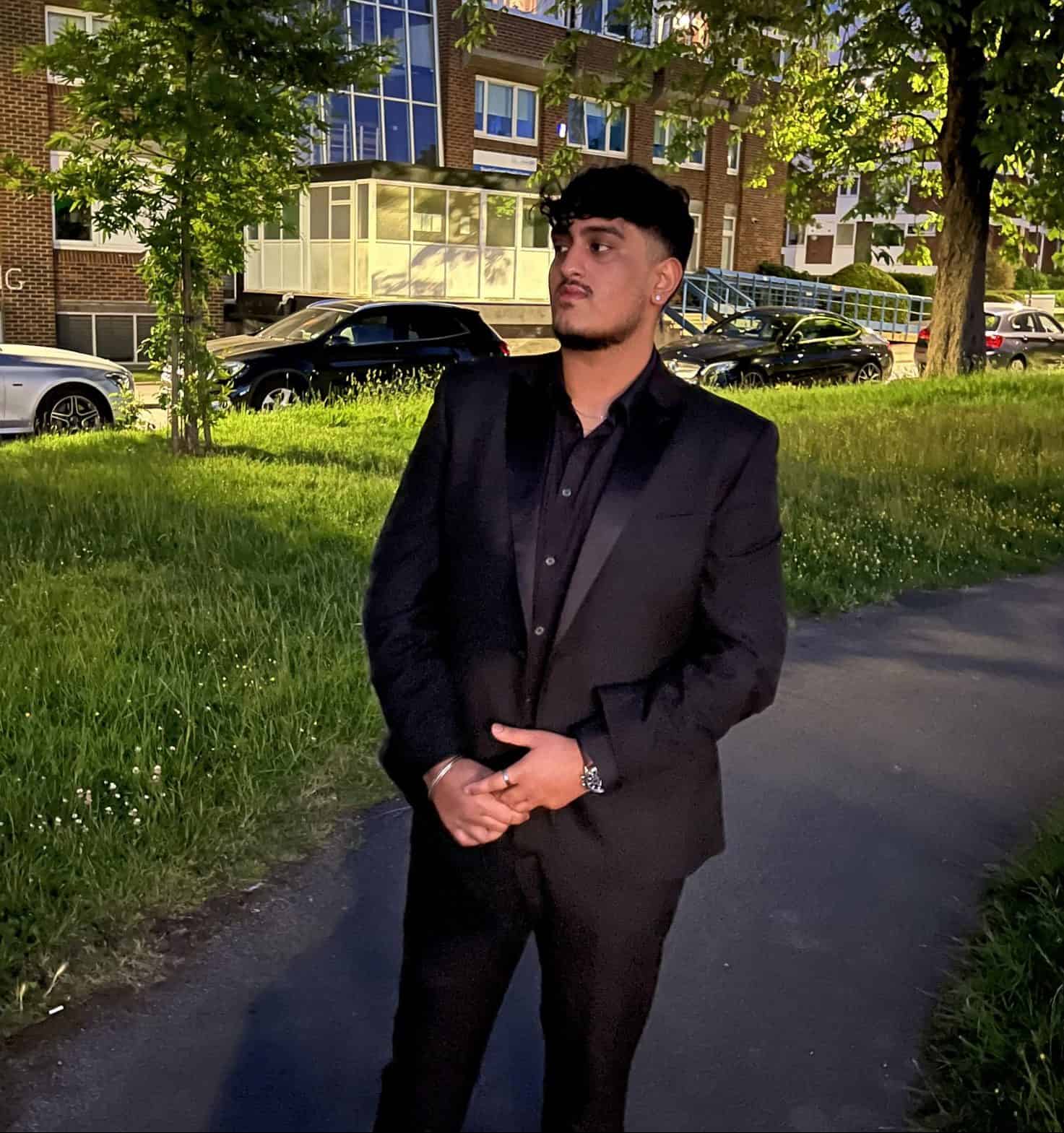 Ramanjeet Singh is the Digital Marketing Apprentice at Allsee Technologies.