Digital Signage Case Study – Nimbus Media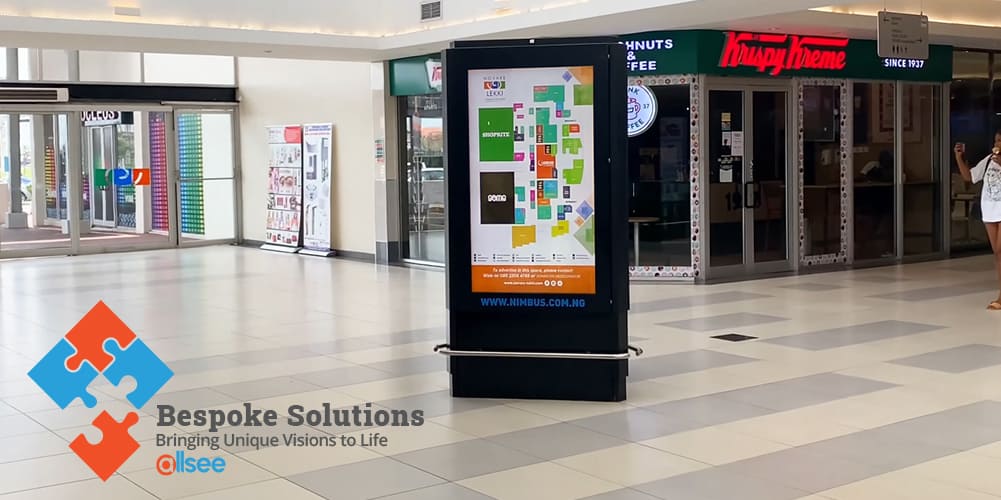 Digital Signage Case Study – Nimbus Media
Products
7 x 65" Bespoke Android Double-Sided Freestanding Digital Posters
5 x 65" Bespoke Android Tri-Sided Freestanding Digital Posters
Background
Nimbus Media is an out of home media and advertising company based in Nigeria. Across a variety of different venues across Nigeria, including shopping centres and sports arenas, they sell advertising space to different brands. Right from the start Nimbus wanted to specialise in digital advertising and in early 2013 they approached Allsee looking for a partner to help them achieve their goals. Digital signage technology was not widely used at the time in the region but Nimbus had belief that by using digital signage they could 'deliver large consumer audiences' for their clients compared to traditional signage.
Challenges
Nimbus were looking to install several digital freestanding totems at shopping malls they operated in. As the screens were going to be installed in high footfall locations they wanted to maximise on this by making the digital screens double-sided. They wanted these screens to be as eye-catching as possible so were not looking for anything smaller than a 50" screen display area.
At larger busy intersections at certain malls Nimbus wanted a triple-sided display as well to maximise the visibility of their screens. They wanted two of the sides to have digital screens with the third being a lightbox where they could use traditional signage. Being in such a public area, the screens could have no external controls or ports and had to be robust enough to handle damage. On the three-sided screen, and on some of the double sided screens, they also requested a foot rail be installed on the screen. In certain locations with trolleys they wanted to provide additional protection for the screens.
Critical to the business would be the ability to manage and control the content on the screens. As Nimbus were going to be charging companies for advertising on the screens they needed the screens to display high definition images and videos back up by records and logs of what was displayed on each screen.
Nimbus also wanted to brand the screen with their website information. Not only would this increase their brand profile themselves, it was also so potential clients who saw the screen and wanted to advertise themselves would know where to go.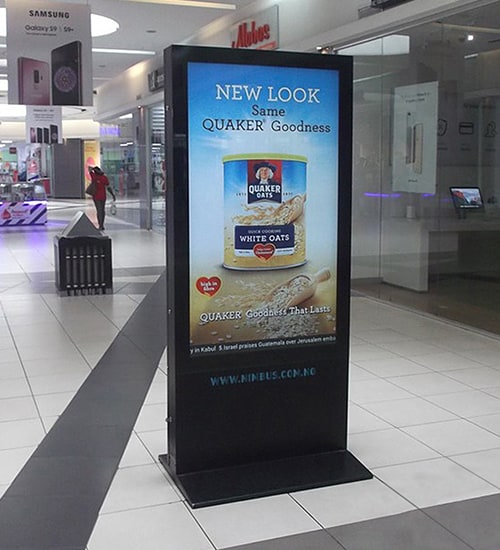 Solutions
For what Nimbus required there was no off the shelf solution Allsee could supply. As a digital signage OEM however Allsee had the resources to create a solution that fit all of their needs. We manufactured bespoke 65" Double-Sided Freestanding Digital Posters for the company. We also successfully designed and manufactured from the start to finish the unique triple-sided screen Nimbus wanted with the lightbox and the foot rail.
All the screens are made of a tough steel enclosure and glass tempered front. These factors make them infinitely stronger than a standard commercial display and more suitable to be installed in public locations. The double-sided screens also featured no external ports and controls.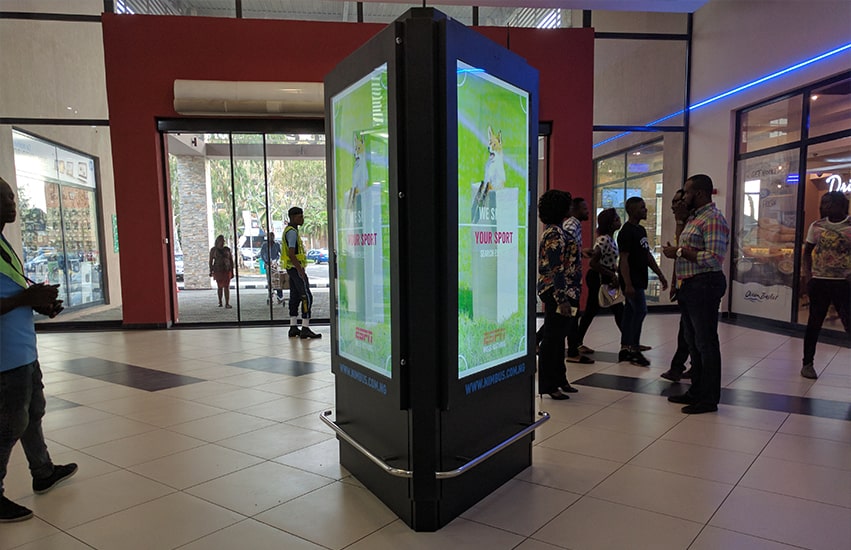 Inside each of the screens we supplied Network Media Players, this allowed the screen to use our award-winning network CMS. Not only would this allow Nimbus to easily create 'playlists' of content from their clients but also keep comprehensive records thanks to the logs feature.
Allsee was also able to apply vinyl logos to each of the screen before they were shipped to Nigeria as per the request of Nimbus.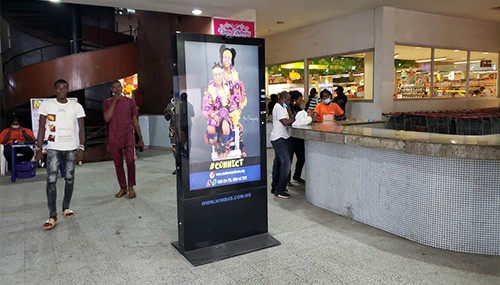 Results
Since the first screens were manufactured for Nimbus in 2013 up to now in 2021 Nimbus and Allsee have formed a strong partnership making Nimbus one of the largest out of home companies in all of Nigeria. Allsee has continued to support Nimbus despite the two companies being based in two different continents the shared values have brought value to both businesses as Nimbus develops the digital signage and advertising market in the region.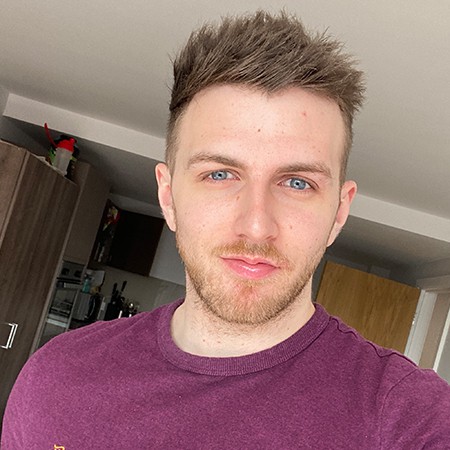 Tom Rock is a Marketing Manager for Allsee Technologies. His background is in Digital Signage and Graphic Design.