Allsee Technologies launches their new High Brightness Professional Monitors.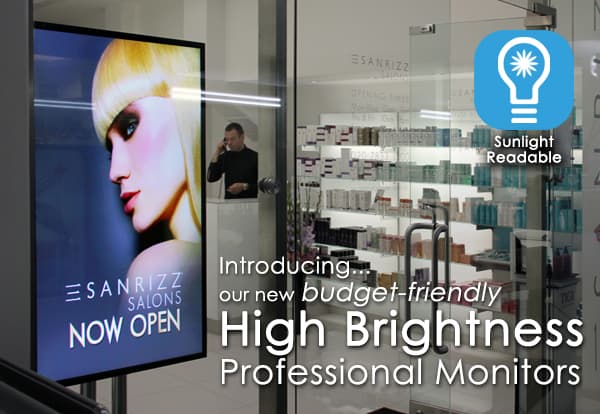 Allsee Technologies launches their new High Brightness Professional Monitors.
Finally… a cost-effect High Brightness Monitor with a full 3 year manufacturer's warranty. Window displays will never be the same again thanks to our brand new low cost High Brightness Professional Monitors, designed with supreme quality in mind, as well as budget. These outstanding new products have the following features:
• Sunlight Readable (1,500cd/m2) – commercial ultra-high brightness panels with LED backlight, more than 4 times brighter than a standard LCD monitor to allow easy readability in direct sunlight, ideal for outward facing window displays.
• Amazing Contrast Ratio – unlike other high brightness solutions our screens do not produce a washed-out image, instead they generate an incredibly vivid colour range.
• Advanced Temperature Control – internal fans keep the panel and other internal components at the optimum working temperature; ensuring a long and reliable life for your screen even in direct sunlight.
• Integrated Media Player – as well as AV inputs for monitor use, these displays also have a built-in HD Android media player allowing you to copy your images and videos from a USB drive without the need for additional hardware.
• Eco-Friendly Power Timer – allows for a reduced power usage in the hours that the displays are not required.
• Integrated Speakers – featuring two integrated slimline speakers for applications that involve an audio element.
• Commercial Grade Panel and Components – using a panel with a lifespan of 50,000 hours, and high quality components ensures that the displays can be in constant use 24/7.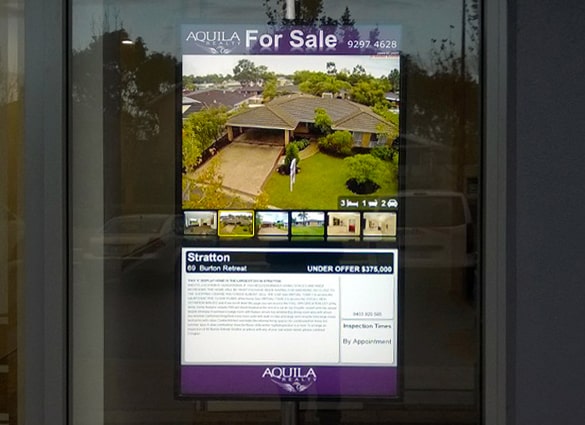 These new High Brightness Professional Monitors are the most competitively priced on the market. Get in touch today to take advantage of these incredible displays.
For the latest prices and special offers please email info@allsee-tech.com or give us a call on 0121 421 4458.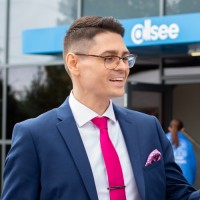 Thomas Fraser-Bacon is the Marketing Director for Allsee Technologies. His background is in Digital Signage and Product Design.