Allsee Freezes Price Despite Supply Chain Issues
Allsee Freezes Price Despite Supply Chain Issues
To say it's been a rough couple of years for the digital signage industry would be a bit of an understatement. A number of unfortunate events have conspired to bring about worldwide shortages in a variety of materials, as well as major disruptions to global shipping. As a result, the cost of both manufacturing and transporting goods has gone through the roof.
This has had knock-on effects down the entire supply chain.
Manufacturers are stuck between a rock and a hard place deciding whether to absorb costs into their profit margins or increase prices. If they choose the latter, their distributors and resellers will be faced with the same difficult choice. This could leave end users facing massively inflated costs, as well as lengthy delays between enquiry and installation.
"Products have become much harder to get hold of than at any time in the last 10-15 years. And the pain is being felt by everyone, regardless of geographic location or the type of business you are running." – Paul Milligan, InAVate
All hope is not lost though; Allsee is committed to shielding our partners as much as possible, so you can rely on us to freeze our prices for the foreseeable future.
Let's explore how the digital signage industry is being affected by these issues and how Allsee is handling them so that we're able to absorb extra costs.
Causes of Supply Chain Issues
#1: COVID-19 Pandemic
Due to COVID outbreaks and government restrictions, factories across Asia were forced cease production and ports were unable to ship containers. This was pretty devastating for the supply of lots of different goods, including digital signage components.
At the same time, demand for consumer electronics skyrocketed as people decided to improve their home entertainment and work from home setups during lockdown.
The result? A global shortage of everything from LCD panels to semiconductors to wood pallets to glass1.
#2: Fires & Freak Weather
As the pandemic wreaked havoc around the world, a powerful earthquake and a power outage temporarily halted production in Taiwan and Japan respectively2.
Just as supply was starting to get back on track, a series of factory fires in Japan caused more major setbacks. Meanwhile, droughts in Taiwan and freezing temperatures in Texas caused their own set of problems3.
Yet there was more to come.
#3: Brexit
After years of negotiations, the UK officially left the European Union on 31st December 2020… right in the middle of everything else that was going on.
Bottlenecks in Dover and Calais caused by the pandemic worsened, with lorries being turned away from ports due to issues such as incorrect paperwork4.
#4: Suez Canal Blockage
Just when it seemed like things couldn't get any worse, the Ever Given container ship got stuck in the Suez Canal.
This doesn't sound like a big deal, until you learn that an enormous 12% of global trade passes through this canal every single day5. Now imagine what happens when it gets blocked for six days.
Unfortunately, Allsee was one of the many unlucky companies that was transporting stock on the Ever Given and, after long delays, had to pay penalties for this to be released.
#5: Industry Buying Power
Of course, none of the factors I've outlined so far are specific to the digital signage industry. This only compounds supply chain issues by increasing competition for shared resources.
As soon as materials become available, companies from larger industries with more buying power – such as auto-manufacturing – snap up the entire limited supply6. This can leave digital signage stuck on the waiting list.
"We think the impact on pro-AV displays will be more pronounced simply because the buying power of the pro-AV displays is less compared to the big TV brands," – Sanju Khatri, Omdia
Impact on Manufacturing Costs
After reading about the causes of supply chain issues in the digital signage industry, you're probably wondering how much costs have actually gone up by.
To give you an idea, LCD panel prices increased by >20% between Q2 and Q3 2020. But the price hike didn't stop there. LCD panel prices continued to increase by a further 27% between Q3 and Q4 20207.
On top of this, the cost of shipping a 40-foot container from China to England by sea is almost five-and-a-half times higher than the five-year average8.
Allsee's Response
To explain how Allsee has dealt with all of these issues, I asked our Product Manager Kevin Sun for his perspective.
"Two years ago, we introduced a new ERP system with an excellent supply chain management process," explains Kevin. "As a result, we were able to reduce our throughput time and operating costs. Fast forward to last year, we were forecasting significant growth for 2021. In preparation, we set up a hedging strategy with our panel and PCB component suppliers. This meant we could continue to buy these components at a pre-agreed price early on, which helped us a lot when material costs began to soar.

"During the fourth quarter of 2020, we reacted very quickly – almost over-cautiously – by meeting with our materials suppliers to restructure our supply chain," Kevin continues. "We also negotiated a better price for materials by increasing our minimum order quantities, which helped us to keep our costs down despite rising materials costs. On top of this, in response to increased demand, we switched our production method from job shop to batch and line for certain product ranges.

"As the situation has continued, we've arranged regular meetings with the high-level management teams of every department involved in production, including our factory. We also have regular meetings with our shipping agent so we can anticipate how shipping costs are likely to change and be proactive: if costs are predicted to increase in the following weeks, we ship more containers before this happens," says Kevin. "Another proactive measure that we've taken – with the help of our software engineers, of course – is to make changes to our ERP system in order to reduce time and materials waste post-pandemic. In addition, our amazing warehouse team are putting more effort into getting as many pallets as they can into each container.

"Finally," concludes Kevin, "We've kept our prices down by absorbing any additional costs into our profit margins. Our hope is that when these supply chain issues are resolved, we will have built strong relationships with our partners who know they can rely on Allsee for consistently low pricing without compromising on quality."
I also spoke to Managing Director of Allsee Europe, Guillaume Vandenberghe, about how Allsee intends to continue handling these challenges in a way that minimises disruption for our partners.
"Fortunately, most of our partners are fully aware of what's going on right now and are very understanding. Even so, we proactively communicate about product availability and always try to respond to supply issues as quickly as possible.

"For instance," elaborates Guillaume, "because we have a larger product range than any other single manufacturer, we're often able to fulfil orders by providing an equivalent alternative if the desired product is out of stock. This helps our partners win projects where a quick turnaround time is essential."
Price Freeze
The good news for our partners is there will be no price increases for the foreseeable future.
In fact, despite upgrading a load of our products, all the prices on our new price list are guaranteed to be the same or lower than they were before.
Unlike some of the other big names in the digital signage space, who we've heard through the grapevine have increased their pricing, we want to build strong, lasting relationships with our partners – not just make a quick sale. That's why we have made it a top priority to minimise the impact of supply chain issues on our partners by absorbing all additional costs into our profit margins.
As well as relying on Allsee to maintain our pricing, you can also rely on us to fulfil orders with short lead times thanks to the huge amount of stock we hold in our UK-based warehouse.
If you'd like to request our new price list, or if you have any upcoming digital signage projects that you'd like to discuss, get in touch with your account manager or email info@allsee-tech.com.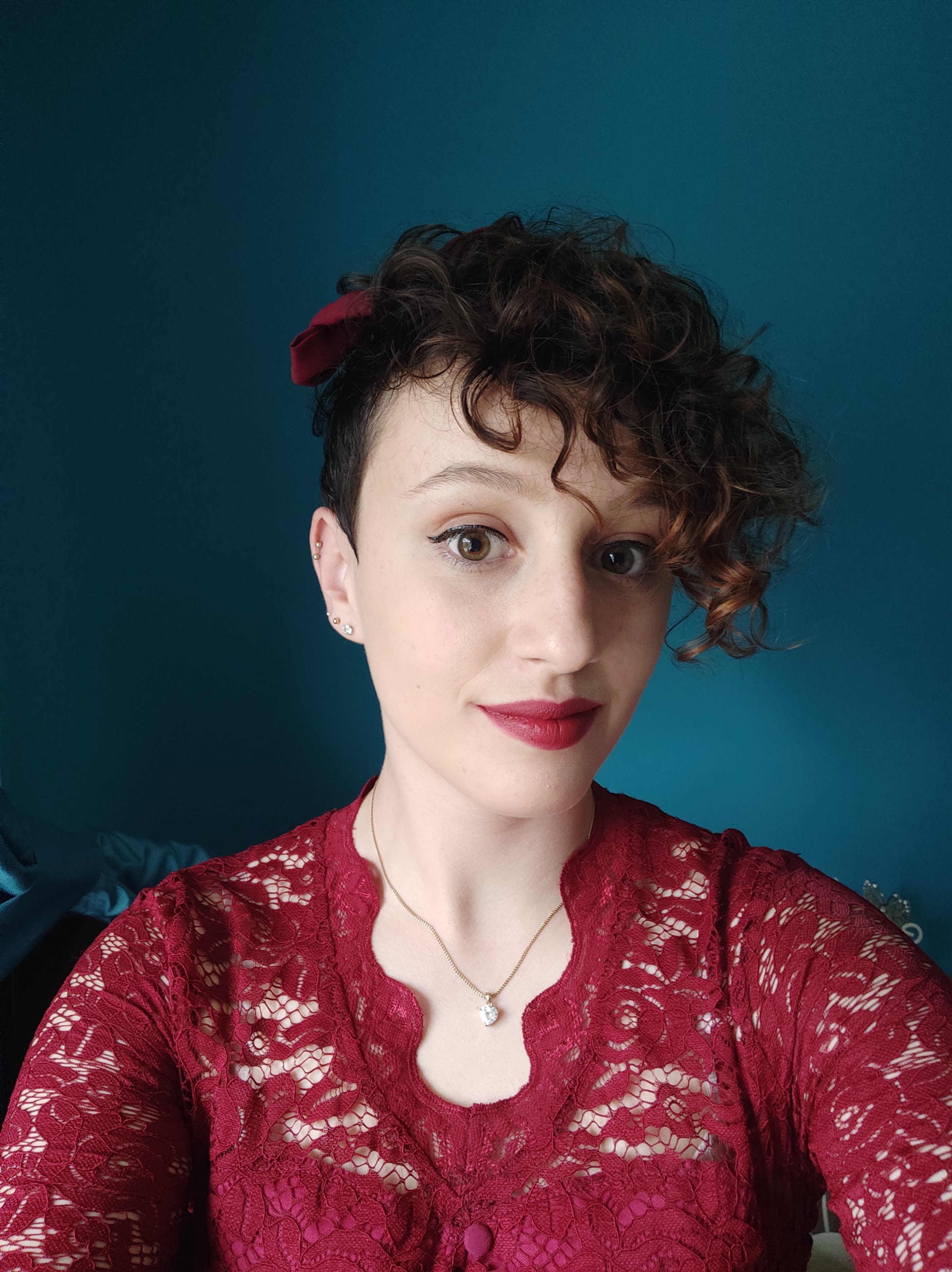 Chloe Weaver is the Digital Marketing Executive at Allsee Technologies.