3 Digital Signage Trends for Post-Pandemic Workplaces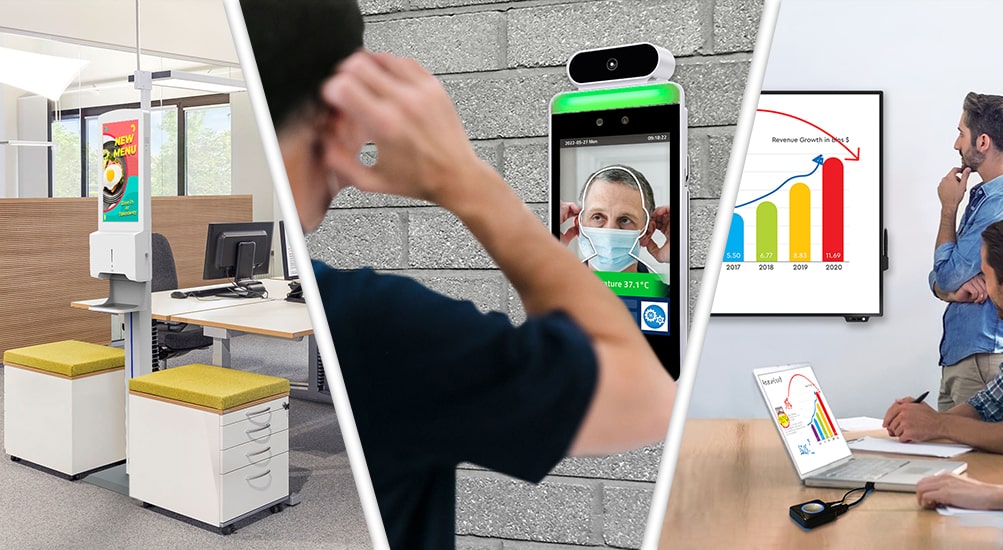 3 Digital Signage Trends for Post-Pandemic Workplaces
Introduction
Workplaces are constantly evolving to keep up with advances in technology, as well as changing employee and client expectations. This has only been accelerated since the start of the pandemic, with people all over the globe suddenly needing to adapt to new ways of working. As the virus begins to come under control in some parts of the world, businesses must now undergo a new wave of evolution to ensure workplaces are up-to-date with the latest trends and technologies for post-pandemic working.
This blog post will outline three key trends for workplaces after COVID, and how digital signage solutions can play an integral role in enabling businesses to adapt.
Increased Remote Working & Flexi-Time
When the pandemic hit, many people were forced to start working from home. After adapting to this new work style, a recent survey found that 70% of respondents felt positive about continuing to work from home (WFH) two or three days a week post-pandemic1.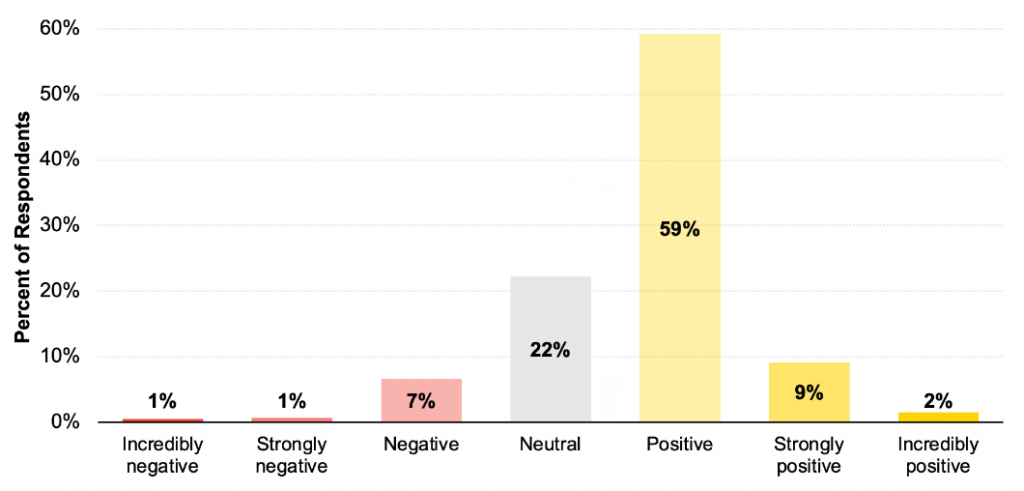 In addition, historical data shows that flexi-time contracts have also been steadily rising in popularity over the past few years2, a trend set to increase after COVID3.
As more people start coming into the office at different times of day and on different days of the week, employers need to invest in digital infrastructure that will enable them to support a hybrid workforce. That's where solutions like our Facial Recognition Thermometer Displays come in.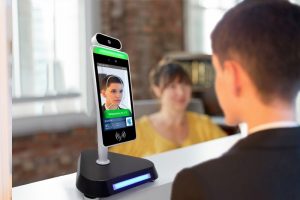 As well as temperature checking and mask detection, this all-in-one system also has automated checking in/out functionality. Employees can come and go as they please, without the need for a receptionist to manually keep track. Plus, the secure blacklisting feature keeps unwelcome individuals off the premises. This improves employee morale as they are free to work in whatever way suits them best, while also saving valuable human resources.
Another area where digital signage can facilitate hybrid workforces is in the management of communal spaces. Demand for these spaces can be difficult to keep track of, especially if people are working in different places or at different hours. Meeting room booking displays, such as our POS PCAP Touch Screens, can improve communication to avoid double booking of the same space.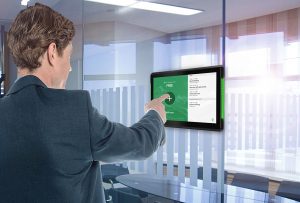 Expectation of Enhanced Collaboration
Over the past year, the majority of in-person meetings were replaced with remote video calls. As a result, people have become accustomed to being able to do things like sharing their screen at the click of a button. With physical meet-ups starting to resume, studies into future trends predict increased demand for technology solutions that bring this kind of effortless collaboration into the real world4.
One such example is Allsee PushShare, a cost-effective solution that enables wireless screen sharing to a presentation display at the push of a button. This ensures collaboration is just as easy, if not easier, during in-person meetings as it is on Zoom.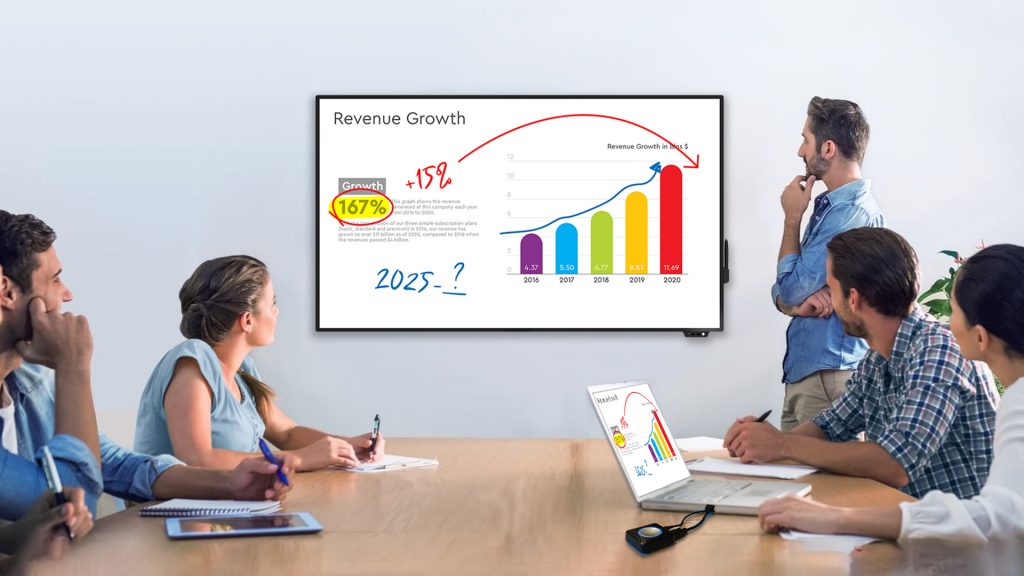 Although the PushShare dongles are designed to with our Interactive Touch Displays, a presentation touch screen for corporate spaces, they can also be seamlessly integrated with existing presentation displays using the PushShare Receiving Unit.
Higher Hygiene Standards
No matter how far into the future you expect the pandemic last, it's undeniable that the current situation has really opened people's eyes to how poor hygiene can lead to transmission of illnesses. This will lead to continued performance of habits adopted due to COVID for years to come, such as using hand sanitiser. In fact, a recent survey by The Bradley Corporation revealed that 88% of people believe they are likely to maintain increased hand hygiene after this virus has passed5.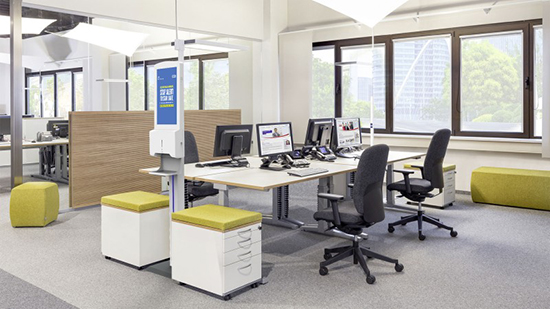 As such, employers have a responsibility to make sure their staff and clients feel safe in the workplace by continuing to provide solutions like our Hand Sanitiser Advertising Displays.
Summary
Trend: Increased prevalence of hybrid home and office working.
Key Product(s):
Trend: Greater expectation of effortless collaboration during in-person meetings.
Key Product(s):
Trend: Higher hygiene standards and continued demand for hand sanitiser dispensers.
Key Product(s):
If you'd like to find out how our corporate digital signage solutions can help your business keep up with the latest trends, get in touch by emailing us at info@allsee-tech.com.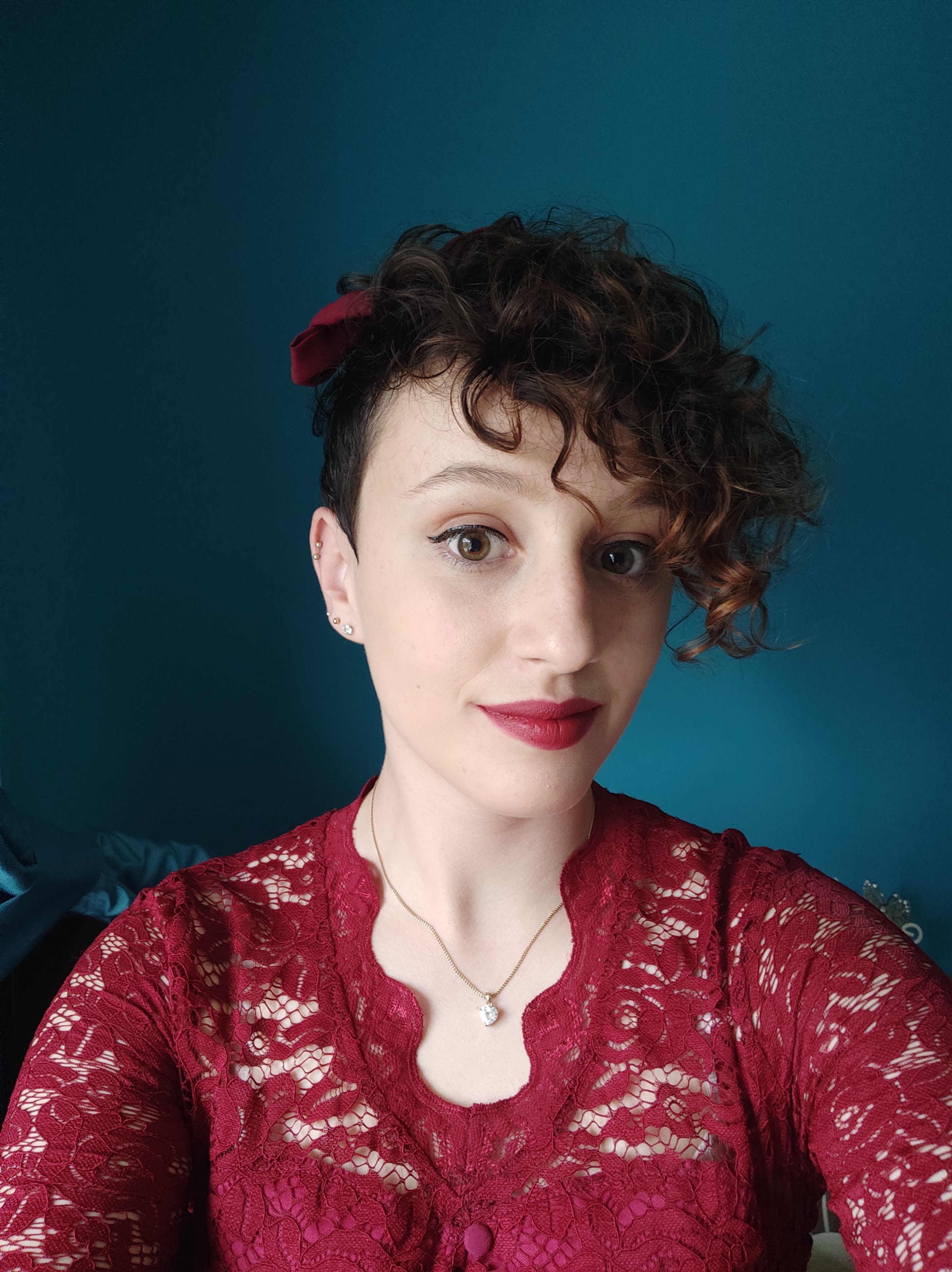 Chloe Weaver is the Digital Marketing Executive at Allsee Technologies.