Top tech firms confident in Allsee Technologies to meet their Digital Signage needs.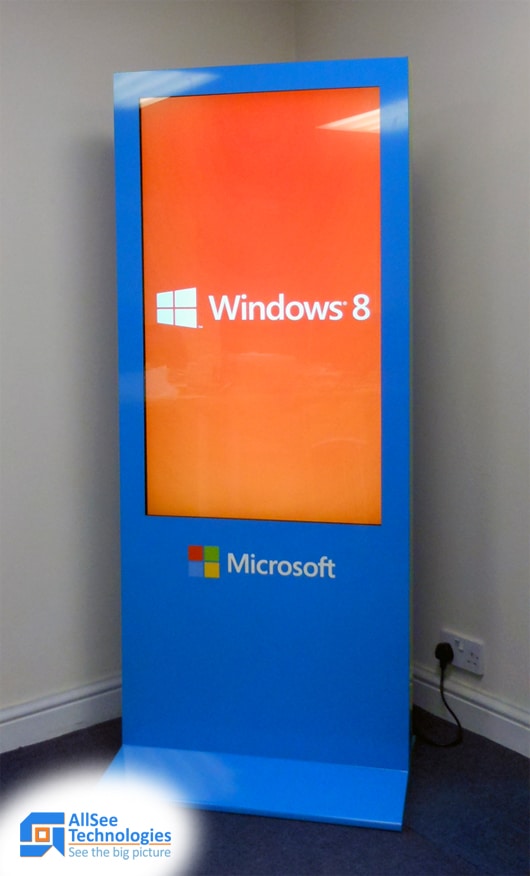 Top tech firms confident in Allsee Technologies to meet their Digital Signage needs.
Over the past twelve months our products have been used by some of the biggest names in computing and IT. Established technology brands continue to look to Allsee Technologies to provide their digital signage solutions.
Last June, at the European Sign Expo in London, our 46″ Freestanding Digital Poster was chosen by Intel to promote their new facial-recognition technology. They used the digital signage display to demonstrate how effective the real-time audience counting system can be. Not only did Intel use our Freestanding Digital Poster to showcase their products but it was requested that we brand the screen with their logo, entrusting us even further with their reputation as the world's leading processor manufacturer.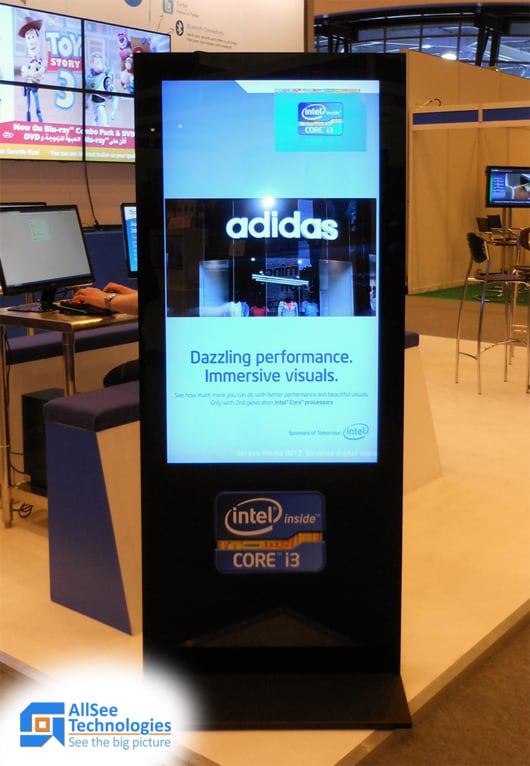 In January of this year we provided similar hardware for Microsoft IT Academy. The digital signage screens are being used to promote Microsoft IT Academy which aims to "help students achieve a greater mastery of productivity and technical skills that are validated through certifications". For this project the 46″ Freestanding Digital Posters required a complete vinyl wrap in the familiar Microsoft corporate blue as well as full colour logo branding. The screens took on a life of their own in the Microsoft corporate colours; promoting the Microsoft brand in both a static and a digital way.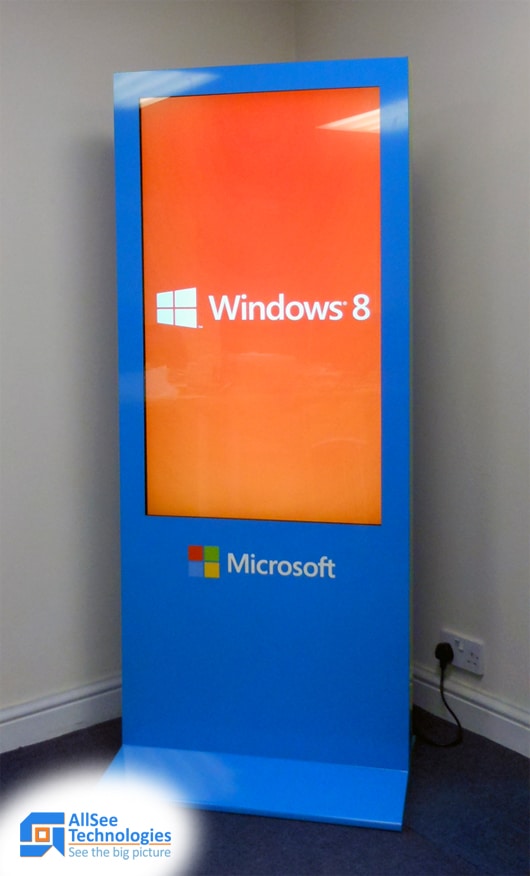 Later the same month, versatile American computer technology corporation, Dell opted to use another one of our digital signage products. They chose to incorporate our 40" Freestanding Digital Signage Poster, with integrated Literature Stand, into their exhibition display at the British Educational Training and Technology Show in London. This digital signage product is ideal for mixing digital technology with printed media as it comes complete with a built-in literature holder. The attention of passers-by is grabbed by the bright and vibrant moving digital content on the screen, potential customers are then more inclined to take away a piece of printed literature and keep it for later reference. Previous to this Dell had also utilised our 46″ Freestanding Digital Posters (again with Dell branding) in many of their European offices for internal communication.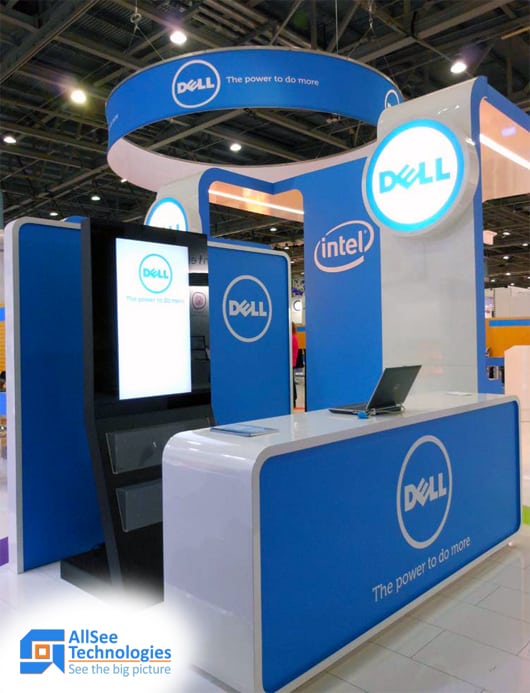 Digital signage customization continues to offer many benefits. If your company's corporate identity is a major factor then it could be considered as a necessity. For any digital signage to be truly effective however, the hardware itself must be of the highest possible standard. These technology juggernauts have had faith in our digital signage to showcase their products and even more importantly they have entrusted us with their reputation.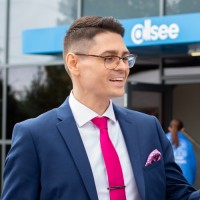 Thomas Fraser-Bacon is the Marketing Director for Allsee Technologies. His background is in Digital Signage and Product Design.