Now Display Live TV With Your Digital Signage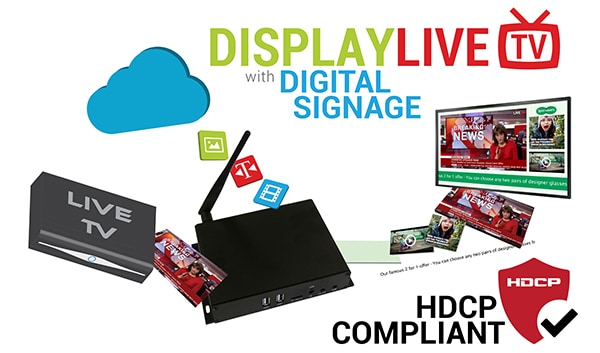 Now Display Live TV With Your Digital Signage
Finally a solution has arrived that allows a live feed, such as a Sky TV box, to be integrated alongside your Digital Signage content with our Android Cloud Network Media Player with Live Input.
Simply connect your external broadcasting device to the player via HDMI. Then connect the player to your screen via HDMI. The media player will then wirelessly communicate with the Cloud and pull Digital Signage content from the CMS, as well as the feed from the Sky TV box, to the screen. This process is shown in the diagram below: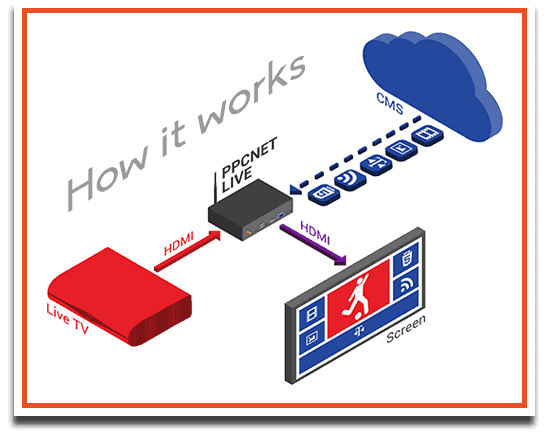 Alongside this Live TV element the Media Player has all of the same fantastic features of our Cloud Android Media Player such as access to our cloud based portal where you can upload content, design multimedia zone layouts, create playlists, review playback logs, and remotely update your screens from anywhere in the world.
The Media Player has inputs for HDMI and can output via HDMI or VGA.
The PPCNET-Live is in stock now and available for immediate dispatch.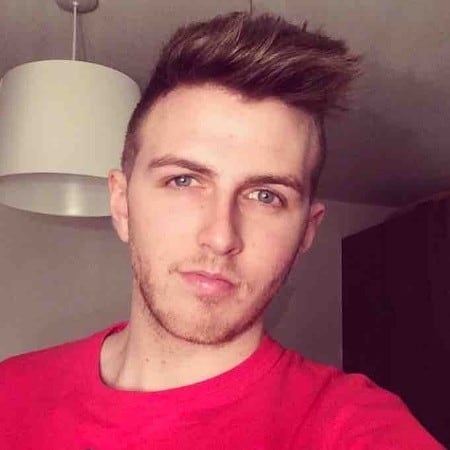 Tom Rock is a Marketing Manager for Allsee Technologies. His background is in Digital Signage and Graphic Design.