Introducing the All New 4K Slim Bezel Interactive Touch Displays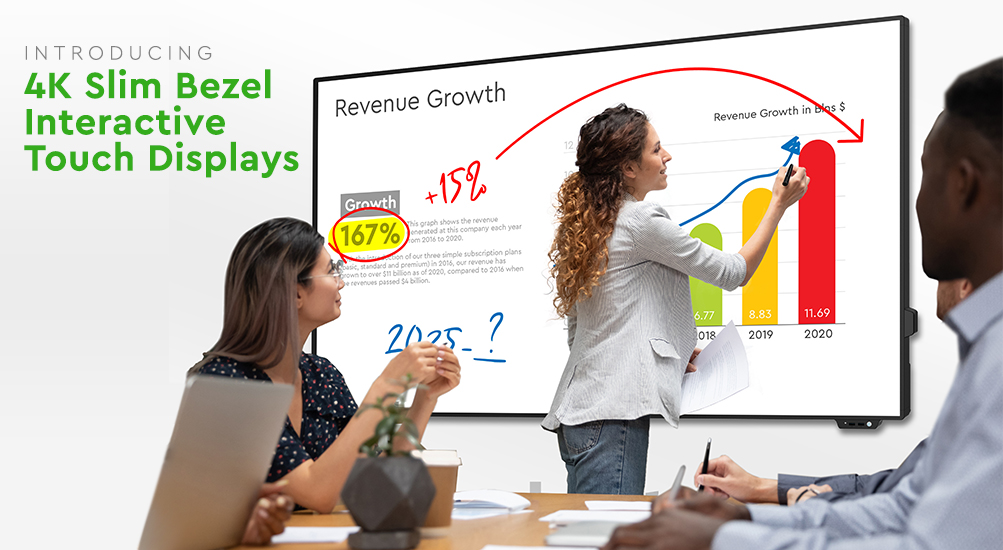 Introducing the All New 4K Slim Bezel Interactive Touch Displays
Since manufacturing our first range of interactive whiteboard touch screens almost a decade ago this market has really taken off; both in the classroom and corporate boardroom environments. The current market is swamped with similar products so based on priceless feedback from our partners we have developed the 4K Slim Bezel Interactive Touch Display to help you stand out from the competition.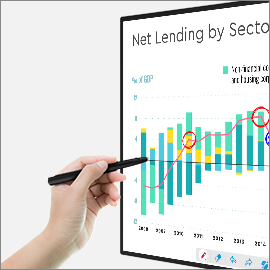 Ultimate Collaboration Tool – These revolutionary new interactive displays combine the latest in stylish hardware with innovative and collaborative software. The integrated MeetingPad software does not require any additional licence fees and allows you to annotate over office documents, PDFs, images and videos using the internal Android system or even an external input such as a laptop. Easily mirror and file share wirelessly between your Android, Apple and Windows devices and the touch screen.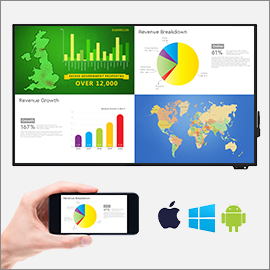 Wireless Multi-Device Mirroring – Wirelessly project the displays of up to four smartphones, tablets, laptops, PCs or Macs to the touch screen. Using mobile devices you can mirror the display in both directions, and even take control of the touch screen from your mobile phone or tablet.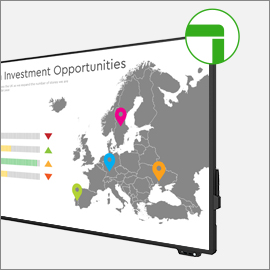 Slim Bezel – The bezels are almost half the size of the previous model and are so thin that the display area occupies more than 91% of the overall screen size, so the focus is on the display itself.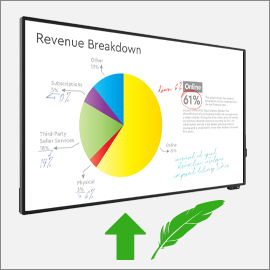 Lightweight Design – Thanks to the aluminium frame and moulded polymer rear these displays are incredibly lightweight, making installation and maintenance a breeze. You can even mount on to a stud wall.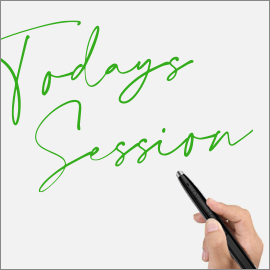 Natural Handwriting – This new feature means that the line thickness of your annotations varies depending on pressure and speed, allowing you to achieve a realistic and natural handwriting experience.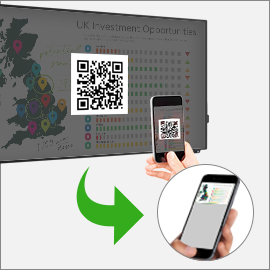 Wireless File Sharing – Quickly and easily share documents, videos, images and audio files stored on your smartphone, tablet, laptop or PC directly to the touch screen. Also share files from the touch screen to your device via QR code, email or USB.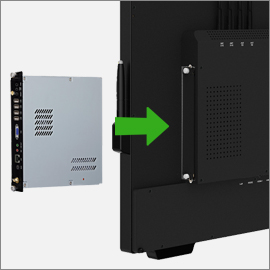 Optional OPS Windows PC – Ideal if a fully integrated dual operating system is needed, usually if the touch screen needs direct access to existing networks.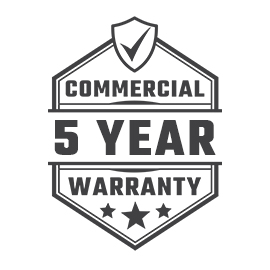 5 Year Manufacturer's Warranty – As well as free lifetime technical support, hardware failure is covered by on-site service for UK mainland.
20-Point Infrared Touch Technology – Double the touch points of the previous version, improving the collaborative capability of this new generation of interactive display.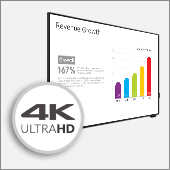 4K Resolution – The 4K Ultra HD display delivers incredible image quality with four times resolution higher than Full HD. Optimised for viewing distances both near and far the display allows your content to take centre stage for all your visual communication.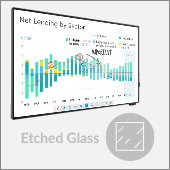 Etched Anti-Glare Glass – Improves tactility for smoother touch gestures and also diffuses external light improving optical clarity.
Smart Pen – As well as the display's enclosure getting an overhaul the Smart Pen design has also been revamped, it can also be housed in the holster on the side of the display.
Available in sizes 55", 65", 75" and 86" the 4K Slim Bezel Interactive Touch Displays are in stock now and available for immediate dispatch. For the latest prices and special offers please click "Here" or give us a call on +44 (0)121 421 4458.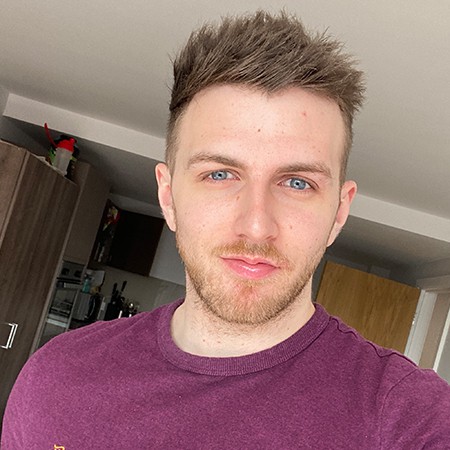 Tom Rock is a Marketing Manager for Allsee Technologies. His background is in Digital Signage and Graphic Design.