Digital Signage Solutions: familiarising yourself with the future.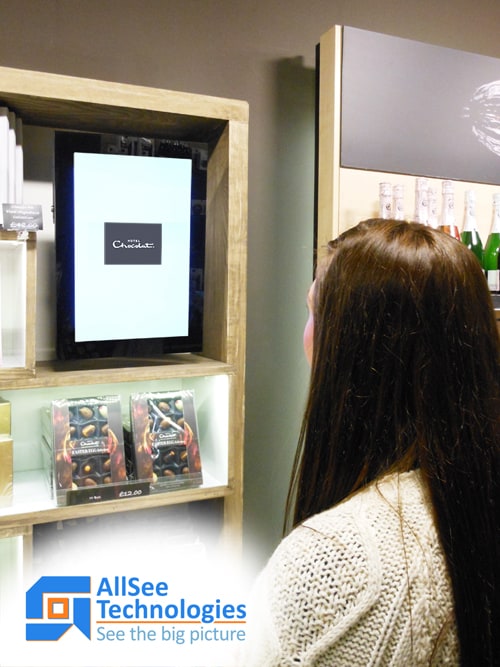 Digital Signage Solutions: familiarising yourself with the future.
Over the coming years the digital signage market is set for major growth. Adcentricity predict that from 2010-2013 the total global spend on digital signage will increase by a massive 346% (digitalsignagetoday.com). With an increasing range of applications as well as an escalating necessity to use digital signage to sell, promote and inform; becoming acquainted with digital signage is essential.
Plug and play vs. network
When planning the installation of a digital signage solution there are many unfamiliar issues for an end-user to consider. Firstly, there is the issue of whether to invest in standalone displays or a wirelessly updateable network solution. A large portion of the digital signage market is geared towards selling the more expensive wireless digital signage networks to end-users. However this is rarely the most suitable digital signage solution for entry level customers. Digital signage networks invariably require a level of technical expertise beyond that of most small to medium sized businesses. For example if you own a fast food restaurant, digital signage is an ideal medium to engage your customers, subsequently increasing sales. However a business such as this would not have an I.T. department and are unlikely to have the technical know-how to set-up and run a complex digital signage network. Conversely, standalone displays offer a more appropriate and simple solution. Content is loaded directly onto the display and is updated physically, using a USB drive, rather than over a web based deployment system.
According to POPAI a massive 80% of UK displays are updated weekly or monthly and do not require a live feed of any sort (POPAI Digital Signage Survey 2011). With this in mind it is clear to see that there is a huge market potential for standalone digital signage solutions.
Expenditure
Another topic often unaddressed is the operational cost of a digital signage solution. Networked or wireless digital signage solutions are unsuitable for small businesses as they carry with them monthly charges and subscription costs. In addition to this there are some system management costs which must be factored in; the human resource cost of managing a signage network is of course difficult to quantify and therefore often overlooked. Standalone digital signage solutions on the other hand are a one of investment; once installed there are no reoccurring costs.
Software
Inexperienced customers are often confused by the software associated with digital signage. Whist there are a plethora of digital signage network software platforms, well designed standalone displays come with simple scheduling software to arrange the content into a media playlist; giving the amateur user complete control over their content.
Hardware
Poorly informed customers will often be of the belief that the cheapest digital signage solution is the most cost effective; as we know this couldn't be further from the truth. Increasingly distributors and end-users alike are sourcing their displays directly from China in the hope of reducing their unit cost. There are however many issues with purchasing directly from a Chinese manufacturer, predominantly the matter of technical support. Assuming that you complete your transaction without any hiccups and communication is not a problem, there will invariably be a technical issue later down the line. No Chinese hardware manufacturer is capable of supporting all of their products globally. This is why it is important to make sure that wherever the end-user (or distributor for that matter) buys their screens from they have full technical support. Prospective customers should also think about scalability and consider future proofing their investment by purchasing screens that can be upgraded from plug and play devices to wirelessly updateable network displays.
Content
Content is another worry for potential digital signage customers. Many end-users looking to install a digital signage solution already have content they wish to display. If they do not, the screen supplier should either have a content design partner or suggest a cheaper alternative for content creation.
Installation
Another concern for potential customers is installation. It is important that the screens you are buying include mounting solutions, as often they do not. Ease of installation is also an important factor for an end user. Some screens are so simple to install the customer can do it themselves whereas others are far more complex and require specialist assistance. As with the content, your screen supplier should either have an installation partner or be able to offer the service themselves.
There are undoubtedly occasions when network digital signage solutions are the most suitable systems to use. In instances such as large chain retail stores, where offers may change on a daily basis and there is an adequate I.T. department, a digital signage network is the ideal solution. To successfully deploy an effective digital signage network a large budget as well as a considerable amount of technical expertise is essential. It is clear that there is a huge potential for growth in the digital signage market, but what is also clear is that in order to maximise this potential the industry must embrace prospective customers with limited technical knowledge and restricted budgets.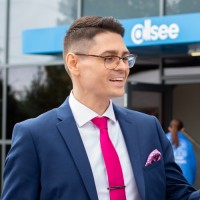 Thomas Fraser-Bacon is the Marketing Director for Allsee Technologies. His background is in Digital Signage and Product Design.