Allsee's 2022 Round Up – Digital Signage Trends, Triumphs and Teasers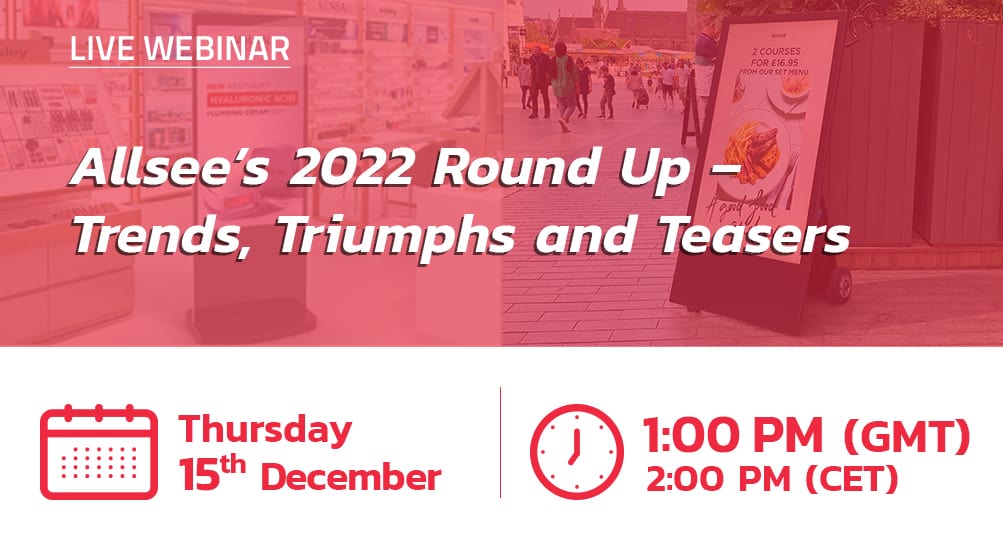 Allsee's 2022 Round Up – Digital Signage Trends, Triumphs and Teasers
As 2022 comes to an end, it's time to reflect on a year filled with innovation and growth. We want to start by thanking you and the support you all continue to show us, our digital signage partners are at the heart of everything we do so we are very grateful for the partnerships we have developed together.
When looking back at such an amazing year, it's crucial to explore the biggest industry trends and success stories that will allow us to grow even further together in 2023. Join us on our upcoming webinar where we'll be analysing the best selling products, Allsee's top growing partners, ground-breaking projects, what to expect for the upcoming year, and so much more..!
Event Details:
Date: Thursday 15th December
Time: 1:00pm – 2:00pm (BST)
Host: Thomas Fraser-Bacon (Marketing Director)
Key Speaker: Cameron Mills (UK Sales Manager)
Invite Link: https://us06web.zoom.us/j/87114589333
Agenda:
We'll be delving into the following topics:
Analysis of market trends
Breakdown of biggest growing industries
Project spotlight
Summary of product launches and upgrades
Biggest growing partners
Pivotal milestones for 2022
Early preview of 2023 product roadmap
Alternatively, if you'd like to arrange a private one-to-one video call with your account manager to explore any of our solutions, please don't hesitate to drop us an email at: webinar@allsee-tech.com.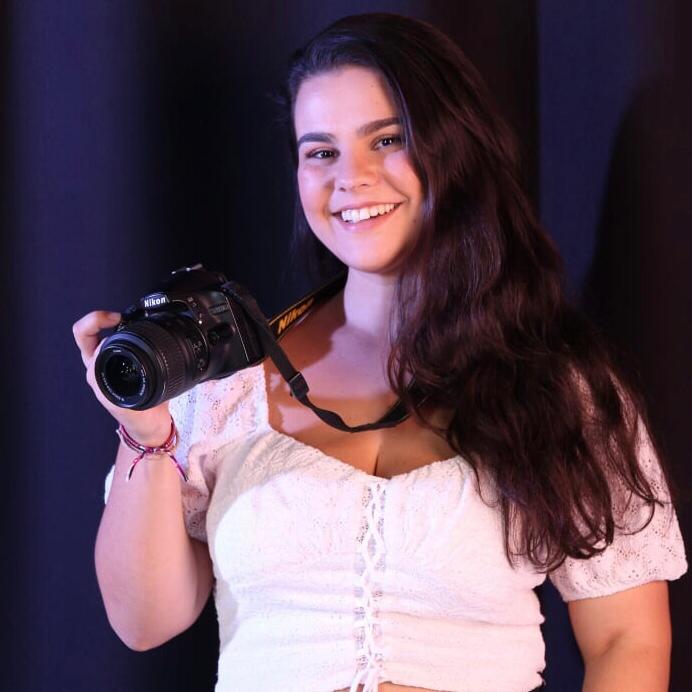 Leonor Guedes is the Digital Marketing Assistant at Allsee Technologies.