Allsee at ISE 2017 – Visit Our Stand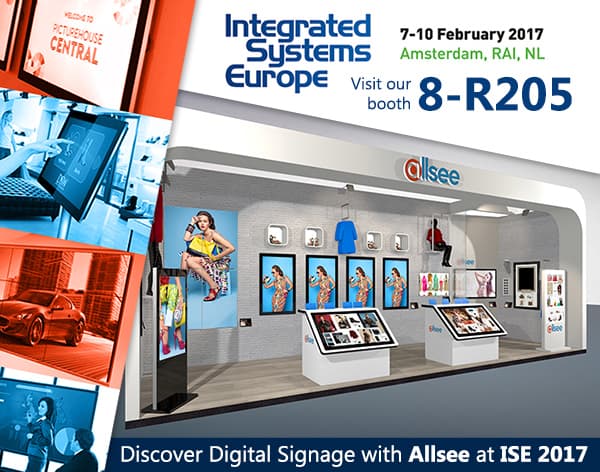 Allsee at ISE 2017 – Visit Our Stand
The world's largest AV and system integrator trade show Integrated Systems Europe (ISE) returns to Amsterdam from the 7th to the 10th of Febraury 2017 and Allsee, as one of the UK's leading Digital Signage manufacturers is delighted to be making our debut exhibiting at this event. We cannot wait to showcase our range of Digital Signage solutions and it is still not too late for you to join us there too. You can claim your FREE visitors badge (normal price €150) by CLICKING HERE and using our exclusive invitation code 385718.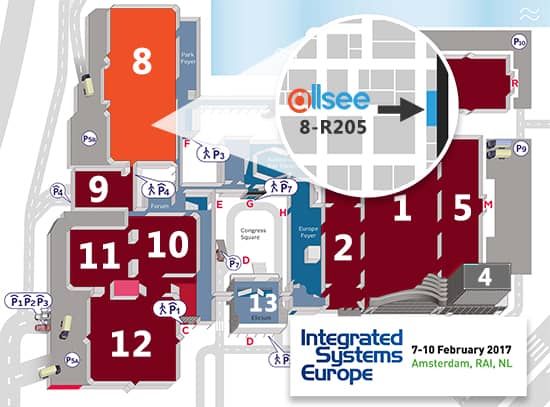 For those attending ISE we would like to invite you to check out our Digital Signage at booth 8-R205 in hall 8. Those that do attend will get the experience our first hand the possibilities our Digital Signage solutions can provide. Our friendly team of Digital Signage experts will be on hand to demonstrate the latest features of our range of products as well as unveiling some brand new ones. Some of the products that we are presenting at ISE include:
Our NEW Dual OS Meeting Touch Screen – with wireless mirroring and file sharing
Our NEW 10″ PCAP Touch Screens
Our NEW Touch CMS Solution
Our NEW Mirror Finish PCAP Touch Screen
Our flagship All-in-One Android Network Screens
High Brightness – indoor screens for window displays
Video Wall Displays – with super narrow bezels
We look forward to seeing you in Amsterdam!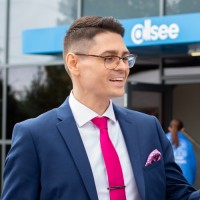 Thomas Fraser-Bacon is the Marketing Director for Allsee Technologies. His background is in Digital Signage and Product Design.