Allmounts Launches New Styles of Mounts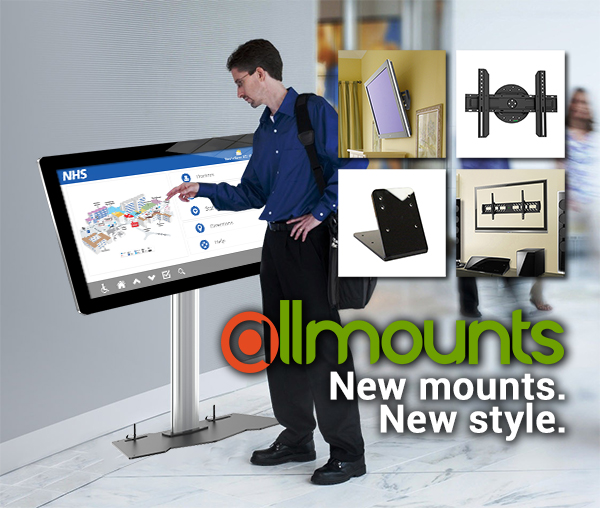 Allmounts Launches New Styles of Mounts
Allmounts has added more mounts to its extensive range of commercial mounting solutions. Crafted using the best materials and with commercial applications in mind these new mounts fit in seamlessly with the rest of our mounting solutions. The new Touch Screen Floor Stand for example can mount Touch Screens from 19″ all the way up to 55″. With a integrated cable management design and sturdy design, this stand is perfect for installing a Touch Screen in public use. Our new wall mounts certainly shake up the game. The Portrait to Landscape 360º Wall Mount is a game changer with the innovative design allowing users to quickly and easily change the orientation of their display. Our mounts are built to last so you can rest easy, especially with new wall mounts mounts that have built in security features. The new Lockable Tilting Landscape Wall Mount and Lockable Landscape Wall Mount now have an anti-theft features that requires a padlock for extra piece of mind.
Here are the new products that have been added to the Allmounts range: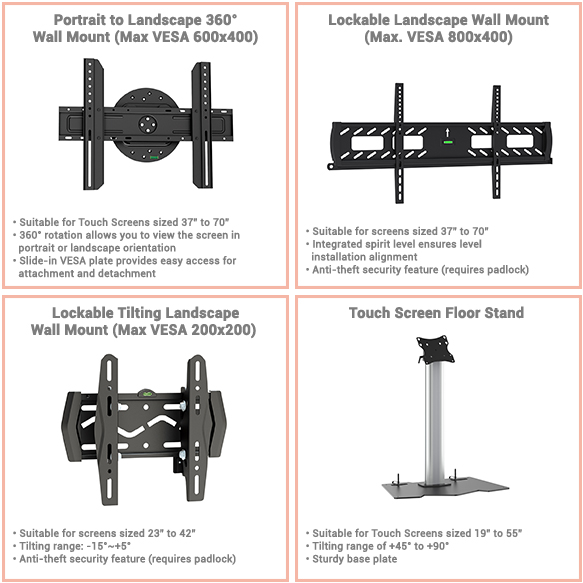 Following on from the Launch of our new 10″ POS display we are now able to offer a fantastic mounting solution. The POS Table Stand can mount your POS display in either landscape or portrait and can be secured in place for extra security.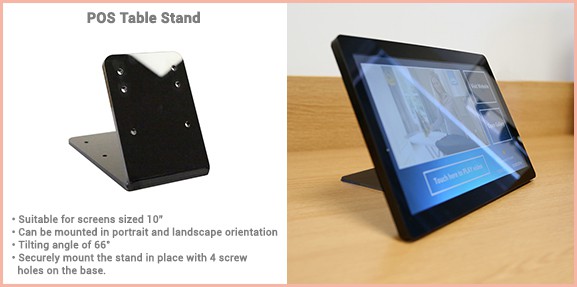 These new products are
NOW IN STOCK
and available for immediate dispatch. Get in touch with us today by clicking '
here
' or by giving us a call on 0121 421 4458 for the latest prices and special offers.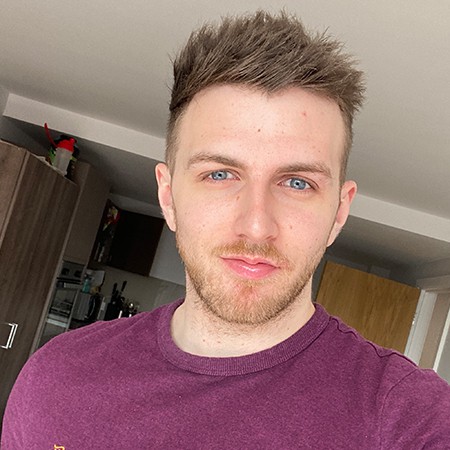 Tom Rock is a Marketing Manager for Allsee Technologies. His background is in Digital Signage and Graphic Design.