3 Reasons Digital Signage Is Best for Restaurants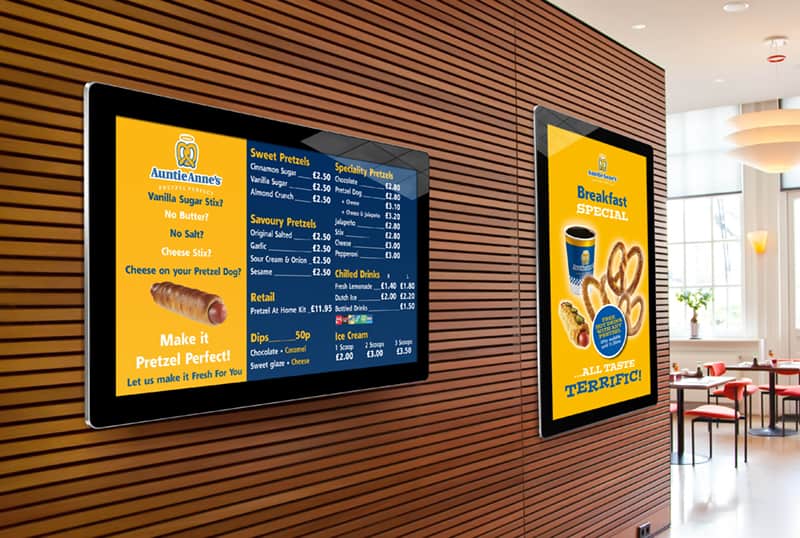 3 Reasons Digital Signage Is Best for Restaurants
If you were to walk into any modern fast food chain or restaurant, there is a fairly high chance that you would find Digital Signage screens displaying the menu. Over the past 10 years the quick service restaurant (QSR) sector has seen a move away from dated handwritten menus and light boxes towards Digital Signage solutions. Owners of eating establishments want to present the best possible image to customers and Digital Signage allows them to do this. Below are three of the big reasons why Digital Signage is becoming the new norm for signage in restaurants.
It Can Save You Money
Switching to Digital Signage obviously involves an investment at the beginning, but in the long run it can actually save you money. Anytime you want to update an item on your menu (if it sells out for example) or switch up your content in general, you can change it in literally seconds. You no longer have to think of the extortionate printing costs and the time it takes to reprint your content, have it delivered and mounted in place. With a Digital Signage screen you can remotely update your screen from anywhere in the world, anytime you want at no additional cost. There is also an interesting prospect raised by the introduction of Touch Screens into the sales process within QSRs. By bringing in Touch Screens to replace cashiers, a restaurant can save money on staff and streamline the ordering process at the same time.
You Can Sell More
It has been shown in studies that installing Digital Signage screens into a restaurant often results in an uplift in sales. According to the finding of VCA global, Digital Signage can create a 31% increase in sales volume and a 32% growth in repeat customers. There are more opportunities with Digital Point of Sale displays that can be used to upsell certain items to customers based on their order. You can fully utilise all that Digital Signage has to offer by using its scheduling capabilities. With 3 distinct different menu types using scheduling types to set different menus for breakfast, lunch and dinner is a great solution to target specific customers at the peak times.
Provide a Better Customer Experience
One of the most important reasons to switch to Digital Signage is that you will be able to provide the best possible experience for your customers. Nearly ¾ of customers say that an easy to read menu is the top priority in a restaurant. With HD display and a stunning IPS panel, our Android Advertising Displays deliver the best image quality available. Not even comparable to static printed menus and dull light boxes. With beautiful images and videos of your food your customers can make an informed choice, Digital Signage also allows you to display nutritional information about your items that is often forgotten about. Whether moving between slides or little animations on your menus, this motion can make a big difference in reducing the perceived waiting times for your patrons.
Digital Signage is revolutionary for restaurants. When someone is already looking at a menu board they have very likely made a choice to eat at that restaurant. By installing Digital Signage you are not only giving your customers a better experience in your restaurant, but you are giving yourself the opportunity to both save money in the long term and generate money at the same time.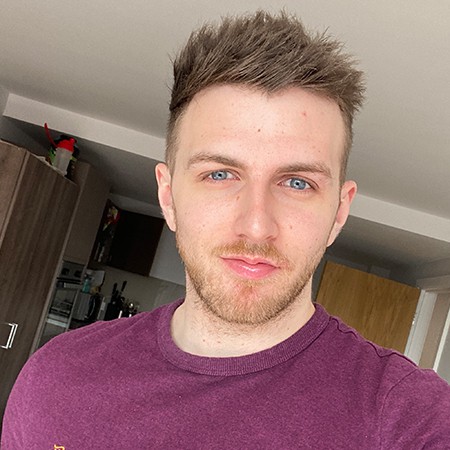 Tom Rock is a Marketing Manager for Allsee Technologies. His background is in Digital Signage and Graphic Design.