John Lewis utilise 19″ digital signage solution.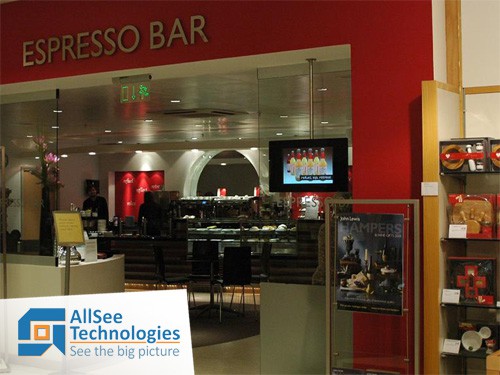 John Lewis utilise 19″ digital signage solution.
Reaching your customers while they are in a static location is a very good way to promote offers and provide information. The in-store coffee shop is one place that John Lewis has used a digital advertising solution to both inform and engage.
Allsee Technologies recently announced that one of their digital signage solutions has been adopted by The UK based retail giant John Lewis. The department store chain acquired a total of 23 Digital Displays for its Aberdeen store, from the digital signage experts, for numerous reasons. Gavin Gourlay, PR and Marketing Manager, expressed his delight with the project outcome.
He required screens for use in the Espresso Bar, to display menus, offers and advertisements. The solution was to use a 19″ screen that more than met these requirements with a built in media player that accepted a USB stick and also SD and Compact Flash memory cards. The simple plug and play system was perfect for staff to quickly and easily update the content of the screens. The straightforward scheduling software made it easy to have appropriate messages playing at suitable periods of the day and playlists can be easily composed and edited. For example, in the morning, content included breakfast menus but also sought to inform and engage customers by displaying store offers.
Another requirement from John Lewis was to provide a method of internally communicating with staff. The combination of Allsee Technologies digital displays, software and the free wall mounts provided a complete solution. John Lewis was also delighted with the after sales service offered by Allsee, with a dedicated customer service team as well as a team of engineers and technicians to answer any questions about the products and to provide any necessary technical support. This after sales service is important to all customers and Allsee always seeks to provide the highest of standards to match the high quality of its products.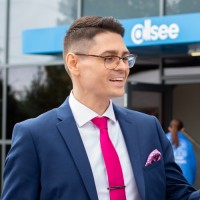 Thomas Fraser-Bacon is the Marketing Director for Allsee Technologies. His background is in Digital Signage and Product Design.