Infrared Touch Screens with Android and Windows built in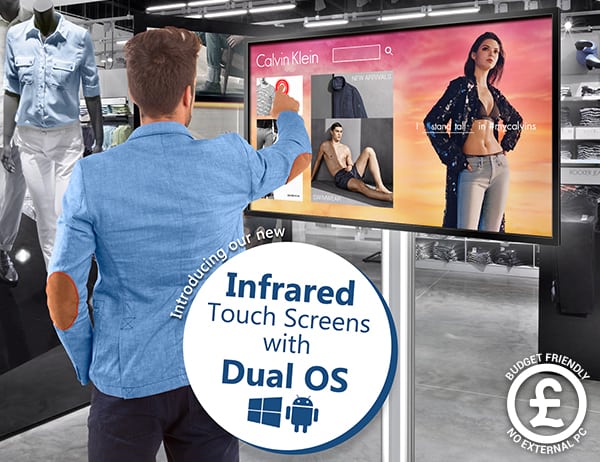 Infrared Touch Screens with Android and Windows built in
Introducing our brand new Infrared Touch Displays Displays that now have an integrated PC that runs both Android and Windows operating systems; promising to bring commercial touch displays to a whole new audience. So much more is contained in this screen than ever before
With our Infrared Wall-Mounted Multi Touch Screen Displays with Dual OS there is no need to worry about an external PC or OPS, all the magic is built into the screen all available at a price you won't believe. Now you can experience the world's most popular OS with Windows 10 or the hundreds of apps available with Android that are both built into our unique PC board. Finally, a cost effective all-in-one market ready touch solution has arrived.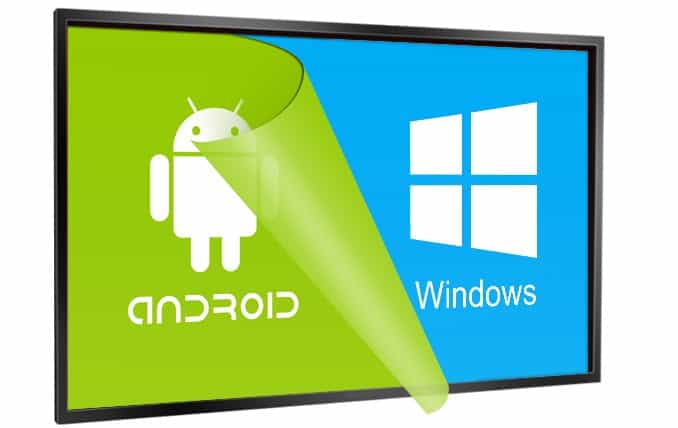 Dual Operating System 
• Windows Operating System built in
• Android Operating System built in
• Seamless switching between the two
• Versatility like never before
• Connect external PC/media player if necessary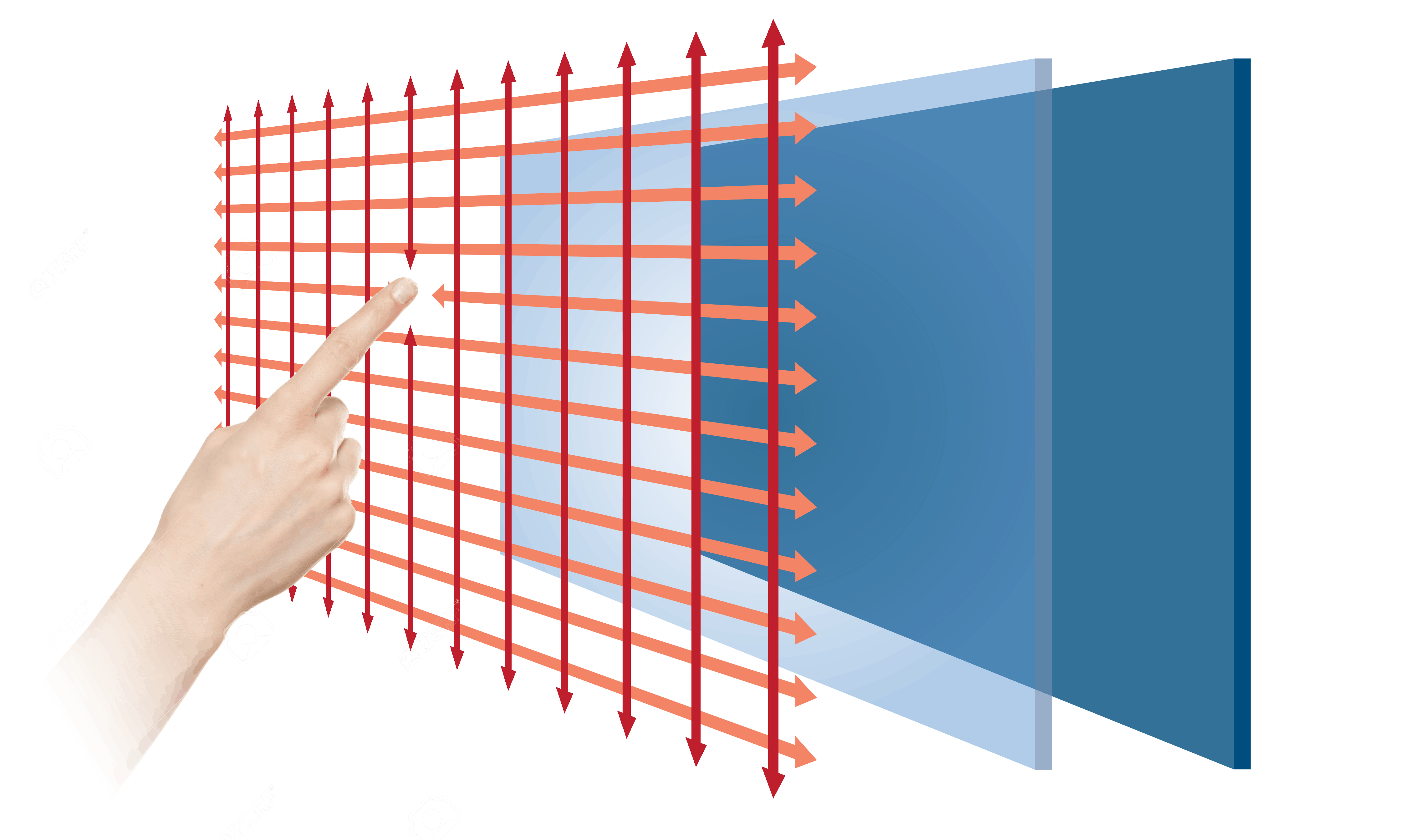 Infrared Touch
• Durable and robust; designed for commercial use
• Budget friendly solution
• TEN touch points available
• Can scale to large range of sizes
• Supports touch gestures like smartphone; pinch-to-zoom, rotate images and scroll through webpages

This huge upgrade now brings our Infrared Touch Screens in line with our PCAP Touch Screens with Dual OS that we launched earlier this year. Our Infrared Wall-Mounted Multi Touch Screen Displays with Dual OS are available in sizes 32″, 43″, 50″, 55″. Get in touch today to take advantage of these incredible interactive displays.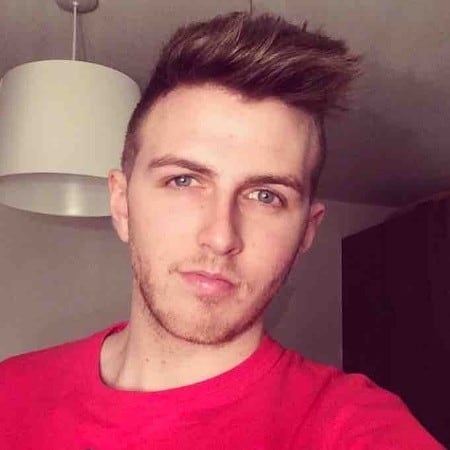 Tom Rock is a Marketing Manager for Allsee Technologies. His background is in Digital Signage and Graphic Design.